MarketScale AEC 01/24/19: Designing for the Past, Present and Future
Trends come and go quickly in this fast-paced landscape. What never goes out style are visionaries who can see past the latest craze and chart their own path forward. On this episode of the MarketScale AEC Podcast, we take a look at the four individuals who were featured in the first season of the Faces of Design series. Each of these people have skills and traits that help them stand out in the industry, and are paving the way as leaders for AEC professionals everywhere.
Also on this episode is a look at the trend of open workspaces and the challenges they can present. Open spaces and hard surfaces can also mean more noise in the workspace; Brian Atkinson, Client Development Manager at ABD Engineering & Design, joins the show to talk about ways that sound can be minimized in these now ubiquitous workspaces.
WIDE OPEN SPACES MAKE FOR LOUD WORKPLACES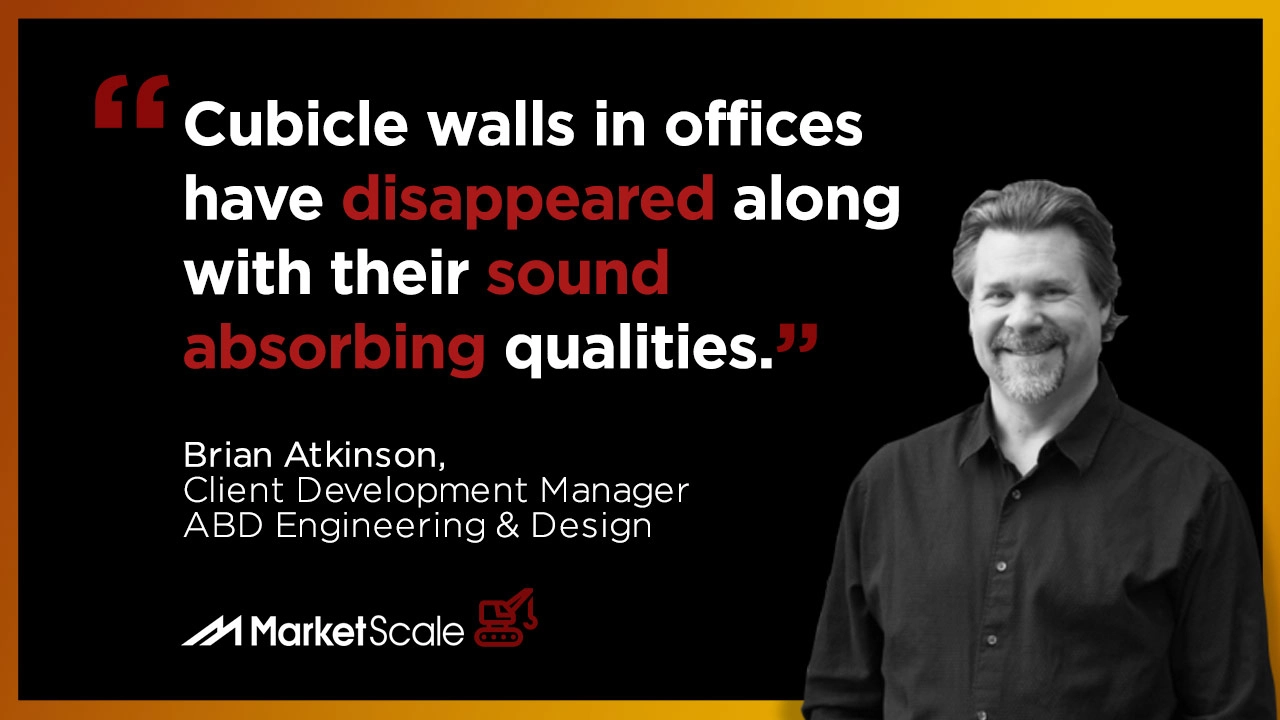 It's a trend that has been more and more prevalent over the last several years: the open workspace. Companies have been shifting that direction to create a more unified company culture and to prevent isolating employees from other employees, as well as to encourage collaboration and communication. Figuratively and literally, walls are coming down.
However, opening up a space means potential acoustical nightmares; an office that's basically a giant warehouse filled with desks is a reverb dreamscape, which isn't so dreamy for productive work time. Many companies are hiring firms to come in and retroactively adjust the space to be acoustically in line, but often that's not enough.
MarketScale Host Scott Sidway spoke with Brian Atkinson, client development manager from ABD Engineering and Design, about what sound problems arise with collaborative workspaces, how they can be fixed, and how the industry can stay ahead of these acoustic issues with proactive design.
FACES OF DESIGN: SEASON ONE'S ALL STARS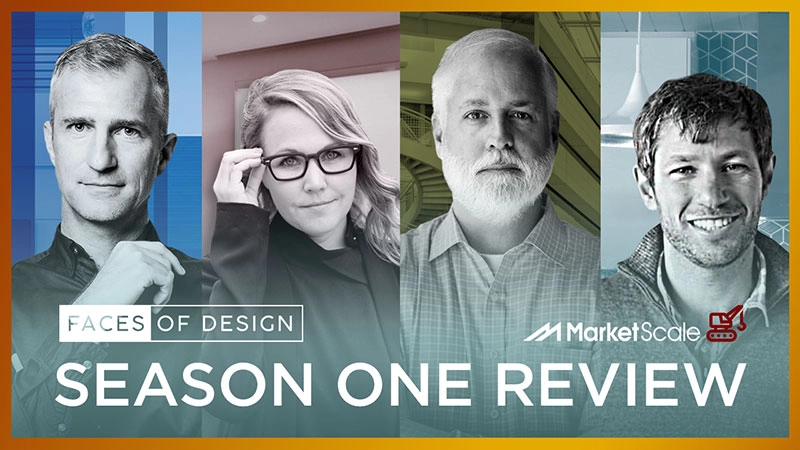 The first season of MarketScale's Faces of Design series took a look at four individuals who are using their unique set of gifts for innovation in the industry. On this episode of the AEC Podcast, we take a look back at the conversations we had with all four of them and what makes each of them special.
From Bob Borson's willingness to step out of his comfort zone and start a blog, to Sarah Kuchar's boldness to leave a comfortable job to start her own venture, these influencers are making a difference in their particular spheres of influence.
For Eric Edelson, his background is in the world of finance, not AEC. However, his leadership and use of technology has transformed FireClay Tile from a company on the verge of non-existence into a thriving business. Jonathon Kemnitzer of KEM Studio sees the world in a different way, allowing him to create projects and designs that are fresh and unique.
Each Face brought a unique voice to their profile, and all have varied but crucial tips on how to succeed and thrive authentically within the AEC industry.
For the latest news, videos, and podcasts in the AEC Industry, be sure to subscribe to our industry publication.
Follow us on social media for the latest updates in B2B!
Twitter – @AECMKSL
Facebook – facebook.com/marketscale
LinkedIn – linkedin.com/company/marketscale
Latest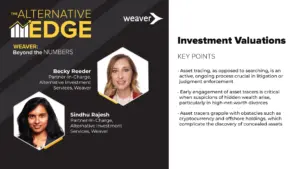 December 4, 2023
In this episode of The Alternative Edge, a Weaver: Beyond the Numbers Podcast, host Becky Reeder, an audit partner and co-leader of the alternative investments practice at Weaver, engages with Sindhu Rajesh, an Alternative Investment Services Partner with Weaver. They unpack the complexities of venture fund valuations, offering critical insights into industry dynamics and best […]
Read More