MarketScale AEC 11/01/18
This is The MarketScale AEC Show, hosted by Daniel Litwin, the Voice of B2B. Your weekly B2B kick-back for the best thought leadership in the industry, bringing you education, information and inspiration.

On the first episode of The MarketScale AEC Show, we look to both the past and the future to track AEC's coming trends, rising stars and established professionals. We get our dose of industry news, as well as a recap on Orgatec 2018 from MarketScale's Creative Director Josh Brummett, a conference in historic Cologne, Germany focusing on what's next in office design. We also get an interesting development in AEC's race to find the answer for sustainable housing, not only in the states but globally. Could compressed hemp blocks be the answer?
Our two features on today's episode act as frames for impassioned leaders in AEC. On one hand, you have Graham Walker, President & CEO of Fibrebond, who's fighting tooth and nail to bring a spark of business, industry and community to Shreveport, LA. On the other, you have Jonathon Kemnitzer, co-founder of KEM STUDIO. An architect and industrial designer through and through, Kemnitzer's KEM STUDIO represents the pinnacle of the modern studio, finding power in synergy and details.
THE FUTURE OF SUSTAINABLE HOUSING?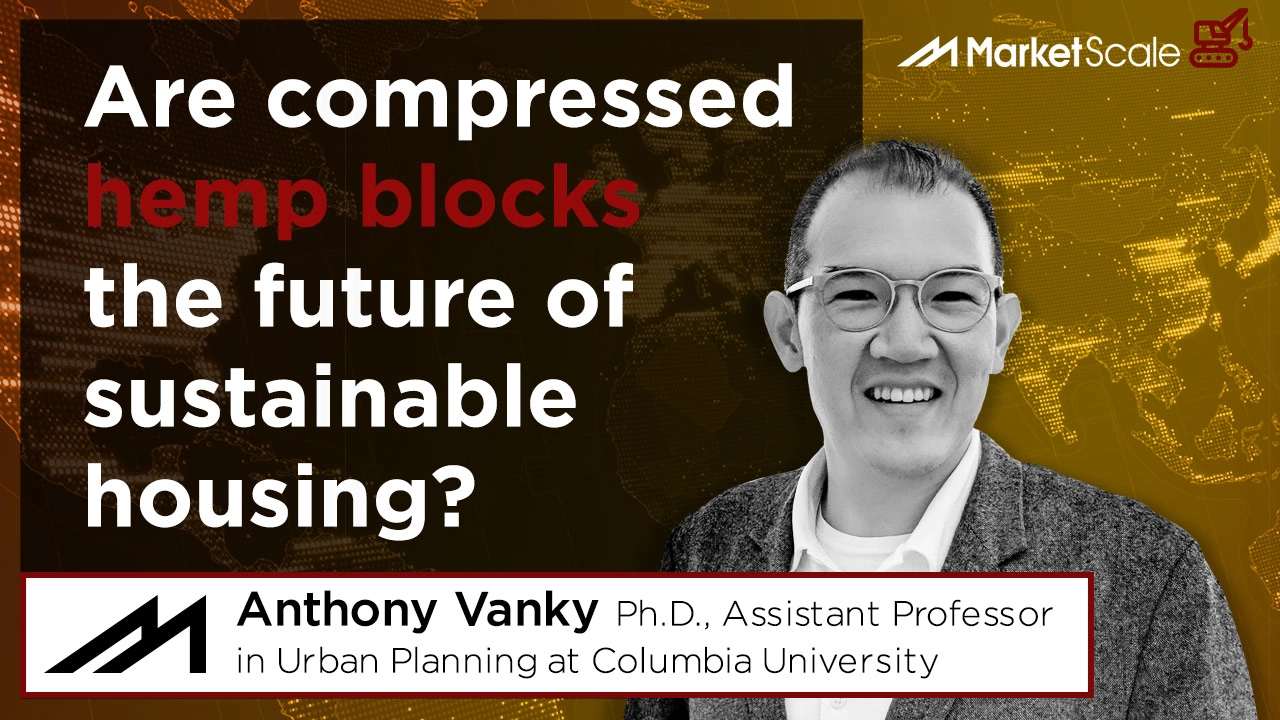 Just Bio Fiber helped complete a home that is a first of its kind. On Vancouver Island sits a "hemp house," a project that began last year and just reached completion. On first glance, what catches the eye is the building method; the home was built entirely out of Lego-inspired bricks, stacking seamlessly one on top of the other. The more interesting aspect of this new home is the building material. Each of the (literal) building blocks is made out of compressed hemp, lime and water, and is being hailed as "the most sustainable, safest, most energy efficient and least toxic home possible."
The fact that it's fire resistant and grows stronger with age makes compressed hemp an exciting contender in sustainable housing. The main question that remains, though, is: is it scalable? Anthony Vanky, Ph.D., Assistant Professor in Urban Planning at Columbia University, joins us as an analyst to give his take on the viability of this material, and whether the cost of producing compressed hemp is really as sustainable as it sounds. "This has real power to help us produce high quality homes faster if they can scale this product up," Vanky said.
REVIVING SHREVEPORT'S INDUSTRIAL HISTORY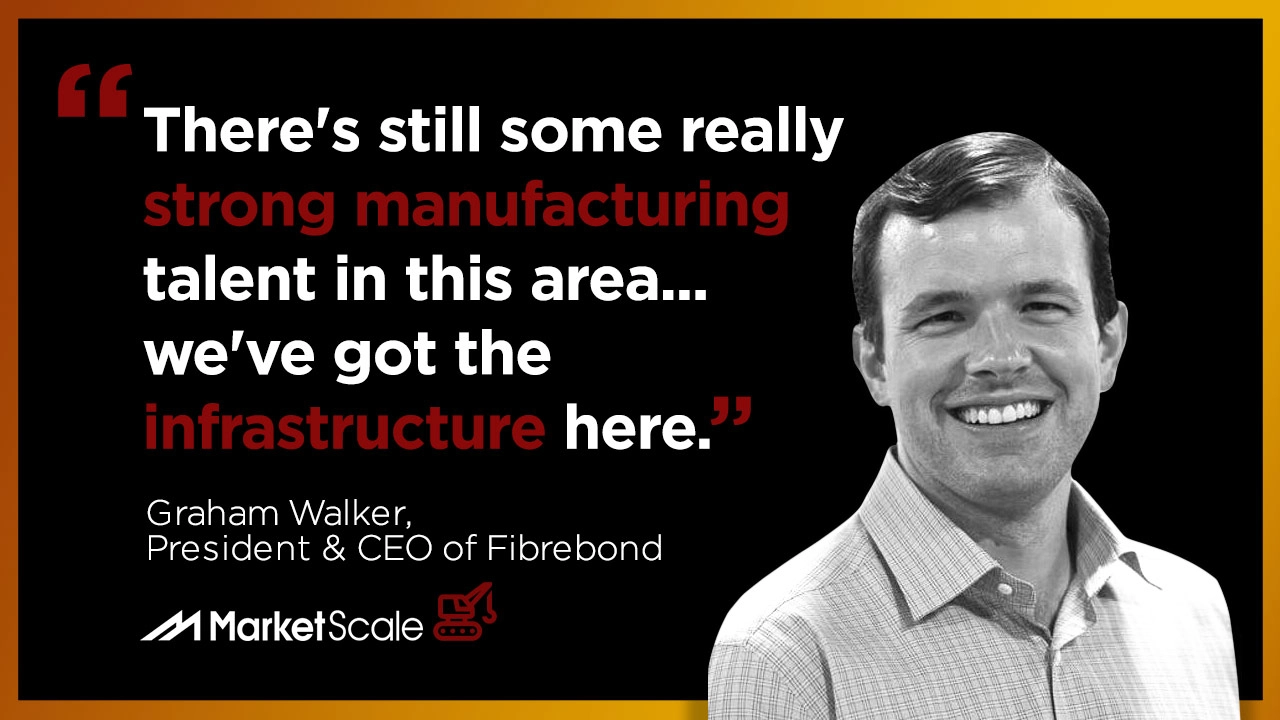 Cities live and breathe like the people that populate them. Over the last few decades, Shreveport, La. has ebbed and flowed as companies have come and gone.
Historically an oil and industrial city, there's not much life to the once bustling port town. The rest of the country is noticing too– a WalletHub 2018 ranking placed Shreveport 182nd among U.S. cities as a place to find a job.
Graham Walker, President and CEO of Minden-based Fibrebond, a family-owned manufacturer of mission critical equipment structures, unfortunately saw more in that article that he agreed with, more than he would've liked to. Walker acknowledged the struggles of the city in an Op-Ed in the Shreveport Times, but instead of stirring drama, used it as a chance to look ahead at how the community can come together to bring Shreveport back to its industrial glory days. Now, he and several other small business owners are starting to rally the city in a new, more prosperous direction.
Walker comes on the podcast to lay out the state of Shreveport today and what it will take for the region to establish itself as a destination for business and commerce.
FACES OF DESIGN: JONATHON KEMNITZER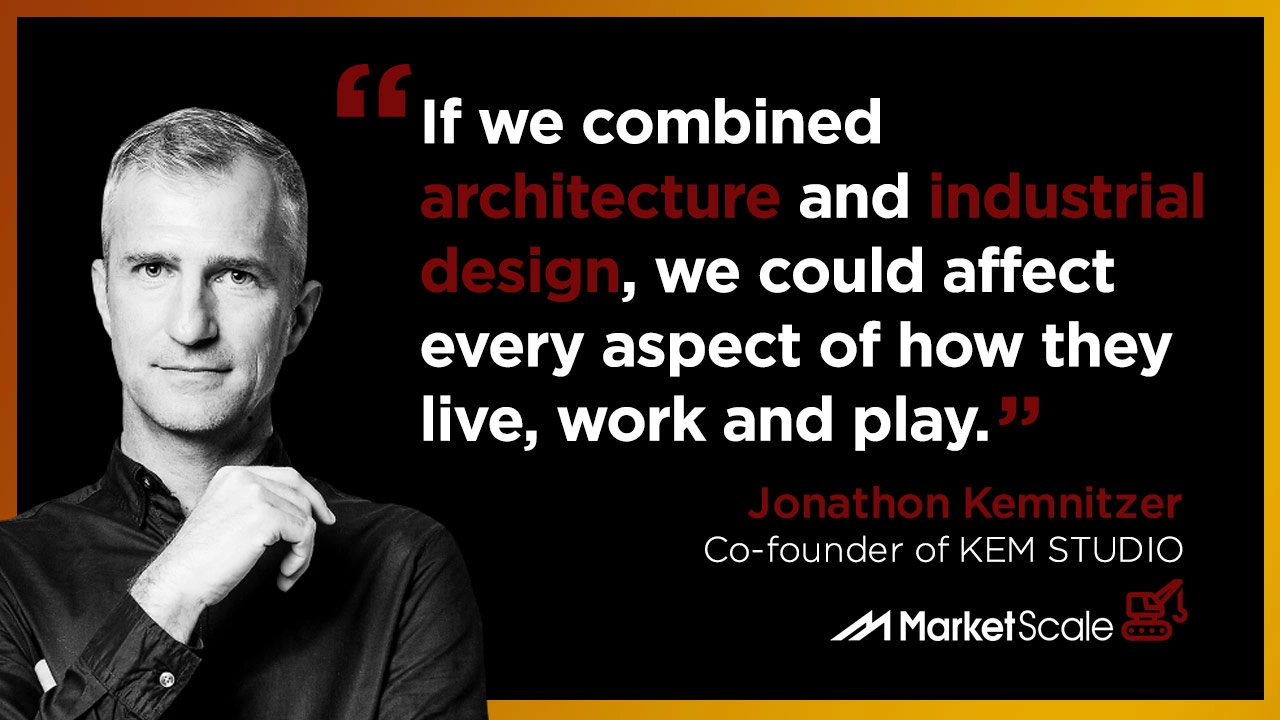 Faces of Design is a new, comprehensive series in collaboration with MarketScale AEC Contributor Bryce Stuckenschneider. In this new series, we sit down with influencers in AEC who are pushing design to the next level and are solidifying themselves as role models for authenticity, perseverance and spontaneity in the space.
Our first guest is Jonathon Kemnitzer, co-founders of KEM STUDIO in Kansas City, Mo. along with Brad Satterwhite. The two may have met by chance, but every one of their designs is done with meticulous intent.
Kemnitzer has made a real name for himself, working on everything from residential homes, to imaginative playgrounds, to park benches made with skateboard decks.
The pair, who opened KEM in 2004, have been leaving their footprint on Kansas City ever since and showed us around their studio studio to see what they're up to next.
With our audio companion piece, we dig a little deeper into Kemnitzer's passions, fears and mantras. He gives us the back story of why he chose to blend architecture and industrial design, a one-of-a-kind project that put him in the same room as Tony Hawk, and how he approaches each one of his projects with a new-found sense of wonder.
OTHER ARTICLES REFERENCED
Latest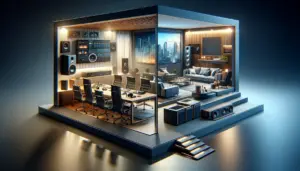 November 27, 2023
In this episode of "Pro AV Today," host Ben Thomas sits down with Audra Kinsley of Sonos Professional to unpack a topic that's causing (sound) waves in the audio industry: the fusion of commercial and residential audio systems. As we navigate through a landscape where consumer and professional audio worlds are increasingly intersecting, Sonos steps […]
Read More