Mixed-Use Developments Are On The Rise, Why That is Not Just Good News For Tenants
The adage goes if someone sticks with something long enough, it is bound to come back in style. When it comes to mixed-use development projects, this saying couldn't be any closer to the truth.
The adoption of mixed-use living has its roots in 5th century medieval villages, where the idea of "live, work, play" fared well for the people in these communities. It was not until the dawn of the 20th century when US developers and city planners began to focus on segregating land uses as an answer to an increasing population and the inventions of the trolley and automobile. Now, in 2018 and for the past several years, mixed-use developments have once again gone back in style—this time bigger and better.
Many of the nations largest cities are embracing the idea of mixed-use developments to attract wealthier millennials searching for an immersive living experience. The benefits don't just lie in the trendy living areas for tenants, mixed-use developments have helped increase tax revenues, lower infrastructure costs, and even help eliminate waste to the surrounding environment.
As a community becomes denser, municipalities gain more tax revenue per acre than before development. According to a report published by Smart Growth America, tax revenue can increase ten-fold on average, with the introduction of a mixed-use development in a community, with even greater savings accrued in developments outside of urban settings.
While the tax revenues alone provide property managers with plenty of incentives to invest, city municipalities also benefit from these properties. "On average, municipalities save about 38 percent on infrastructure costs like roads and sewers when serving compact development instead of large-lot subdivisions." According to the same report by Smart Growth America. Savings can be expected when there is a decreased need to design, construct, and maintain infrastructure for transportation systems, water and waste water, electric, telecommunications, and other utilities.
Finally, one of the most important amenities a prospective mixed-use tenant looks for is environmental responsibility and sustainability. According to the Delaware State Housing Authority, compact growth uses 20 to 45 percent less land than overspill development. This reduces urban sprawl and builds communities where residents live and walk to work—reducing car usage and positively impacting the environment. With more billion-dollar mixed-use projects being developed from New York to Los Angeles, do not expect this trend to go out of style anytime soon.
Latest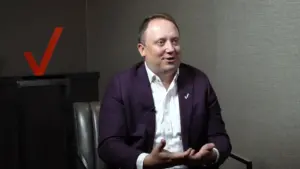 December 1, 2023
For a special episode of The Verizon Partner Network the focus was on the considerable role of partnerships in the Verizon Partner Program and the leaders shared their perspectives on the initiative. Their conversation brought about a lot of thought-providing context on the evolving telecommunications landscape. In today's era, collaboration and integration are key to […]
Read More