Photo Series: #WisdomWednesday
[vc_row][vc_column][vc_column_text]Collegiate institutions have long been a a perfect place to showcase classic architecture styles as well as experiment with super modern designs of the period. In this photo series we showcase architecture on educational campuses from around the world that has been captured by talented photographers admiring their beauty from a design standpoint.[/vc_column_text][vc_media_grid element_width="12″ gap="10″ grid_id="vc_gid:1528911980942-77155aa0-7290-10″ include="27765,27769,27755,27759,27760,27767,27770,27768,27766,27764″][vc_column_text]In future photo series we will be highlighting architecture that embodies the following themes:
Historic
Super Modern
European
Arches
Stadiums
Natural Light
If you want to contribute photos to future Architecture photo series or suggest themes you would like to see please hashtag us at #msArchitecture or follow us on social media for the latest updates in B2B!
Twitter – AECMKSL
Facebook – facebook.com/marketscale
LinkedIn – linkedin.com/company/marketscale
[/vc_column_text][/vc_column][/vc_row]
Latest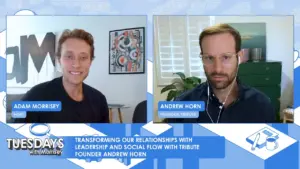 November 28, 2023
Can relationships be transformed through leadership and social flow? Navigating the intricate web of digital relationships can be a tricky proposition. Tuesdays with Morrisey's Adam Morrisey uncovers the transformative impact of emotional recognition in the workplace with Andrew Horn, the mastermind behind Tribute. This podcast edition unravels the story of a platform redefining how […]
Read More