Samsung Scraps Plans For Myanmarr
Samsung Electronics has scrapped its plans to build a production base for smartphones or home appliances in Myanmar due to an unfavorable administrative environment as well as lingering political uncertainties.
The world's leading smartphone manufacturer, which has three production facilities in Vietnam, has been considering building another plant in Myanmar to capitalize on the country's cheap labor and rising opportunities in Southeast Asia.
To read the full article click here.
Latest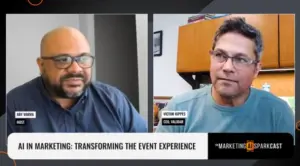 November 28, 2023
AI has been gradually changing the landscape of event technology at a very rapid pace. In an industry where staying ahead of technological trends is crucial, AI's impact on marketing and event management has become increasingly significant. As witnessed in the rise of account-based marketing and enhanced personalization, AI is effectively reshaping how events […]
Read More