Watson Career Opportunity: Transforming Tech in the Workplace as a Sales Account Manager
On this Architecture & Design Jobcast, brought to you by MarketScale, we sat down with Jessica Reiks of Watson, a furniture manufacturer creating user-centered, tech-ready, and future proof consoles, to discuss the open role of Sales Account Manager. Reiks said the ideal candidate is organized, interested in building solid client relationships, and always concerned about the experience.
"This role has a great impact on even more than what it seems and what meets the eye," Reiks said. "It impacts how people work."
The Sales Account Manager is an essential piece of the company that puts personability to work, partnering with and ensuring the long-term success of their customers. Developing lasting relationships to deliver solutions in a timely manner, the Sales Account Manager will be building cross-functional relationships with internal and external key players, striving to deliver a world-class client experience for products that are changing how we bring technology into our everyday work lives.
Jessica shared insight into the company's culture around the water cooler, so to speak, and answered one of our signature questions — What fictional character best embodies this role — with a nod to a rom com classic.
The job basics include:
Location: Palsbo, Washington
Hours: Monday to Friday, 8 AM to 5 PM
Travel involved: Limited, but not required
Experience: Two to five years
Educational requirement: Bachelor's degree
If you'd like to apply for this position of Sales Account Manager, head to watsonfurniture.com/careers.
Latest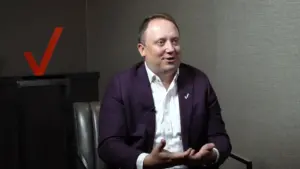 December 1, 2023
For a special episode of The Verizon Partner Network the focus was on the considerable role of partnerships in the Verizon Partner Program and the leaders shared their perspectives on the initiative. Their conversation brought about a lot of thought-providing context on the evolving telecommunications landscape. In today's era, collaboration and integration are key to […]
Read More