The Latest CPI Report Shows Housing Costs Are Keeping Inflation From Cooling Down.
The latest CPI (Consumer Price Index) numbers are in — and while consumer price inflation saw a 0.4% drop from 6.4% in January to 6% in February, core prices increased 0.5% from the previous month. The good news? The CPI report show consumer price inflation is down from its peak in June 2022 when inflation hit 9.1%. The bad news? Inflation needs to fall faster or the Fed will continue its path of demand destruction to cool the economy, even to the point of incurring a recession. A deeper look at the numbers shows housing costs are one of the biggest culprits to inflation that just can't seem to cool down. What does this signal for real estate professionals?
Shelter costs continued to see inflationary gains of 0.8% monthly. February's rate stood at 8.8% over the previous year, making the cost to maintain one's residence markedly higher than one year ago. How will this news affect the economy and potential interest rate evaluation from the Fed? And how are real estate professionals reacting to the news?
Martha Gaffney, strategic real estate advisor for Real Estate Bees and licensed real estate broked for Old Towne Living NY Inc., gives her immediate take on the latest CPI report and the role shelter costs are playing in keeping costs high for consumers.
Martha's Thoughts
"Although the most recent report says that the inflation rate is cooling off, most Americans are dealing with their biggest expense: housing. Housing is still yet to cool off. You have rents that are continuously increasing or keeping their current rate higher than normal.
You have interest rates where they were lower last year are higher. And when it comes to home prices, some markets are keeping steady pricing and tighter inventory, which allows for maintaining the current price.
I feel that, at times, the inflation rate is inaccurate as it is in arrears, and in addition to that, to acquire a home right now, it is costing a lot more than it would have, let's say, last year or the year before, where everything from maintaining it to acquiring energy to gas prices to insurance costs, interest rate, everything is a lot higher.
My take on it is that Americans, as a whole, are still dealing with the brunt of higher costs of overall living and a slower pace of income growth."
Article written by James Kent & Daniel Litwin.
Latest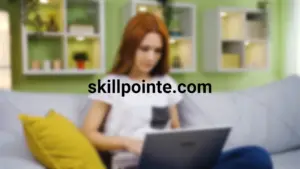 November 30, 2023
Adopting an entrepreneurial mindset is increasingly essential in today's diverse professional world. This approach, emphasizing resilience and innovation, is applicable in various careers, encouraging individuals to see opportunities in challenges and to think beyond conventional methods. SkillPointe recognizes the importance of aligning this entrepreneurial spirit with career aspirations. The organization assists individuals in transforming […]
Read More