7 Reasons to Be Excited about IFMA's World Workplace Conference & Expo
IFMA's World Workplace Conference & Expo takes place from Oct. 16-18, 2019 at the Phoenix Convention Center in Arizona. The conference aims to gather decision makers and market leaders from the facilities industry under one roof. Here are 7 reasons to be excited about this year's show.
#1: Manage and master change through better facilities management processes.
Every activity is an opportunity to network — ask your peers how they're getting results; get real-time answers from topic experts; source new providers.
Choose a facility tour: See first-hand what it takes to manage and maintain unique spaces.
Follow sessions under the Project Management, Quality and Operations & Maintenance educational tracks.
#2: Sharpen the skills that allow you to excel in facilities management.
IFMA's pre-conference courses feature FMP® and SFP® classes and CFM® exam prep workshops, plus Essentials of FM and a comprehensive review into ISO management systems.
Deeper Dive: Learn how to steer your skills toward a rewarding future in "Oh, The Places Your FM Career Can Go."
Follow sessions under the Communication, Leadership & Strategy and Taking Your Career to New Heights tracks.
#3: Get answers to big questions for your facility.
World Workplace exhibitors are your problem-solving partners — see hundreds of products and services from the leading names in FM solutions.
Follow sessions under the Finance & Business, Real Estate & Property Management and FM Solutions tracks — learn to leverage data analytics to solve problems, cut costs, build quality and manage your building's life cycle.
#4: Smoothly integrate ever-changing technology for better facility control.
Friday's closing keynote speaker Peter Hinssen talks about the business models, organizational structures, mindsets and technologies needed to be faster, more agile and more responsive.
Attend Education Arenas in the expo — gain how-to tips direct from companies in the business of solving your greatest facility issues.
Follow sessions under the Technology track — get ahead of the power curve on remote sensors, AI, IoT, robots, blockchain and apps.
#5: Prepare for facility emergencies with greater confidence.
Deeper Dive: "The Disaster Experience" simulation places you in real-life emergencies as they unfold.
Choose a facility tour: See first-hand what it takes to protect unique spaces.
Follow sessions under the Emergency Preparedness & Business Continuity track.
#6: Renew your facility's environment and employees' well-being.
Thursday's plenary session shows you how to significantly improve workplace health and well-being with little or no cost to your company.
Only available at World Workplace: the SFP Starter Session combines the SFP Learning System – Strategy and Alignment for Sustainable Facility Management with a two-day review of key concepts with an IFMA Qualified Instructor.
Follow sessions under the Environmental Stewardship & Sustainability and Human Factors tracks.
#7: Engage and develop the next generation of facility managers, support staff and technicians.
World Workplace helps you build a truly collaborative, mutually supportive and highly innovative facility team.
Opening keynote speaker Robyn Benincasa presents tips for approaching challenges with a team mentality – "that magic that allows groups of ordinary people to accomplish extraordinary things together."
Follow sessions under the Young Professionals and Workplace Evolutionaries tracks.
**Portions of this article were contributed to by the official show website.
---
Check out MarketScale's industry pages for all of your B2B news, tips and trends.
You can also follow MarketScale on our LinkedIn page or on Twitter.
Latest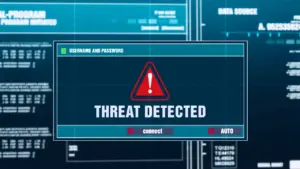 December 8, 2023
To keep up with the growing threats, cybersecurity in healthcare is a high-level priority. The recent ransomware attack on Ardent Health underscores a stark reality for the healthcare industry: cyber threats are a significant and ongoing challenge. Mike Saylor, the CEO of Blackswan Cybersecurity, LLC, sheds light on the complexities of cybersecurity in healthcare. […]
Read More