How to Build Mutually Beneficial Relationships Both Professionally and Personally: Straight Outta Crumpton
That's the questions Greg Crumpton and Tyler Kern posed on this episode of Straight Outta Crumpton to Todd Boucher, founder of Leading Edge Design Group.
Todd spoke on the podcast about the lessons that he has learned over the years from watching the way his father conducted his electrical contracting business. "He really believes in the importance of relationships. Of the great gifts he has give me that was certainly, from a business perspective, one of the most important ones that I saw and wanted to embody," Boucher said.
He went on to explain that it's important for him to forge authentic relationships that speak to the values he personally holds. And while some might only associate relationships with clients, he said that everything starts with the way you interact with your own team.
"Your relationship with your team is what enables you to have really meaningful relationships with your customers, and if you don't have that unity inside your organization you can't project that outward. It doesn't manifest into relationships with your customers if it's not authentic within your company," he said.


Latest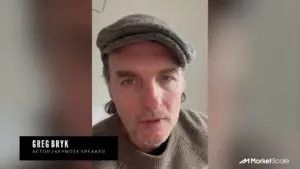 November 30, 2023
In a crowded marketplace, authenticity could be the strongest differentiator in standing out from the competition. Actor and Keynote Speaker Greg Bryk shares his insights on making a mark, on-screen and in the B2B arena. Bryk emphasizes the power of authenticity over pandering to the audience. He explains, "The way to stick out from […]
Read More