Ways to Drive Dramatic Sustainable Growth
In this second part of Get Vertical, host Mike McCalley speaks with innovation expert, Dan Adams, about the importance of building capabilities for sustainable growth in companies. McCalley discusses key metrics for innovation, including market facing innovation, and emphasizes the importance of building capabilities for profitable, sustainable growth. Adams explains that while there is pressure on executives to focus solely on results, it is important to also prioritize building capabilities through initiatives such as market facing innovation. He also shares a methodology called Minesweeper that helps teams identify and investigate high impact, low certainty assumptions in their innovation projects. Dan Adams advises his younger self to be more proactive in making things happen personally rather than waiting for promotions.
Dan Adams received his degree in Chemical Engineering as well as his MBA in finance from the University of Akron. He has had a rich career working in strategic planning and business development. Now, Adams is the Founder and President of The AIM Institute working to provide B2B suppliers with tools and skills to improve their new product development.
Latest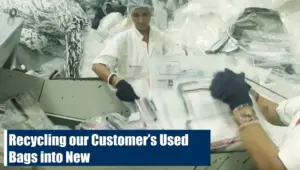 December 6, 2023
This video focuses on EcoLOK4, a groundbreaking product by CONTROLTEK that exemplifies innovation in sustainability. It highlights the process of transforming landfill waste into new deposit bags, with 90% of each bag's material being repurposed trash. This initiative not only reduces waste but also closes the sustainability loop, demonstrating CONTROLTEK's commitment to environmentally friendly […]
Read More