Australia Turns Away International Students in 2021, Welcoming AU$34 Billion dollar Dent in Economy
Few countries have been as firm with their response to the coronavirus as country (and island) Australia. By capping entry and enforcing a strict 2-week quarantine, the country recently celebrated a six-day streak reporting no new locally-acquired COVID infections, according to Reuters. Australia continues this strict course of action into 2021 as it makes the choice to turn away international students from entry, citing the long queue of expats waiting to get back in the country as having priority.
Marketscale hosts Daniel Litwin and Tyler Kern take a closer look at Australia's decision. Litwin applauds the Australian government's firm response to the COVID crisis, but ponders the effects of the financial gap created by the decision. Like most businesses in 2020 that have learned to pivot in a new direction, Australia's higher education, and consequently tourism industry, may also be looking at alternative ways to find new streams of funding.
KEY POINTS:
Australia turns away returning foreign students in an effort to prioritize its citizens.
The country's educational system, and the tourism economy, will likely take the financial hit of the decision.
Australia's prime minister considers trial testing centers as a way to bring foreign students back.
Latest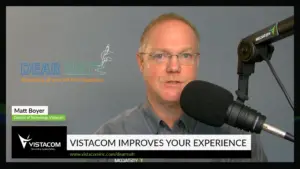 December 11, 2023
In a time when the AV industry supply chain faces unprecedented challenges, understanding its current status and future trajectory is crucial. In this week's segment of "Dear Matt," presented by Vistacom, host Matt Boyer, the Director of Technology at Vistacom, brings his over 30 years of experience in the audiovisual industry to the status […]
Read More