Barriers to Women in Tech Spaces and How to Break Them

Previously, education was for only the male gender. Therefore, it is no wonder that women in tech have to work much harder for recognition of their skills. A study from 2020 shows women constituted about 28.8% of the technology workforce, an increase from 25.9% and 26.2% in 2018 and 2019, respectively.
It is no question that there is an apparent digital gender gap. So, what are the barriers to women in technology, and how do we bridge that gap?
On today's episode of DisruptED, host Ron J Stefanski sits down with Kelly Ireland, the CEO of CBT, to discuss strategies to overcome the barriers to women in the technological spaces.
Ireland mentioned that inclusivity and nurturing skills from a young age were core strategies to remove the barriers to women's involvement in tech spaces. One of the things that helped her in the early days of her career was that she was always carried along. She had a boss who emphasized including the female employees in training so they could have the same knowledge as the men, hence equal opportunity to advance.
"Many women need the right motivation to excel within the technological space", noted Ireland. "I have enjoyed a successful career because I have always adopted the problem-solving approach. Also, I think that women are natural problem solvers, so it is no doubt that they will do well in tech careers. One of the ways I coped as a woman in tech back in the day was by walking around with blinders- as long as I got the necessary knowledge and skill, I believed I could do it," explained Ireland.
Stefanski and Ireland during their discussion on women in tech…
● Ireland's passion for helping others
● Her value-add approach in working with clients and how it has affected the growth of CBT
● A possible way of scheduling more meetings in the future as Ireland is a female force in the technology space
"I am passionate because of my history, so I understand the pain. In addition, helping women in tech promotes inclusivity. I hope that in the near future, being a female will not be a reason to experience hurt and setbacks in certain "men-dominated fields." A great concept will be introducing the younger ones to tech early so they can nurture their appetite. Many kids seemingly do not do well because they are bored or need to explore technical fields. The children need to see the impact of technology," explained Ireland. Guiding people, especially kids, give them the courage to explore skills in tech and reduce barriers to inclusivity.
Kelly Ireland is a Tech Founder, CEO, and adviser. She is an award-winning entrepreneur who launched her tech company- CBT, in 2001. Some of her accolades include the 2015 HP PartnerOne Solution Provider of the Year Award for Cloud, CRN's prestigious Triple Crown Award in 2016 and 2019, nine consecutive Boeing Performance Excellence awards, and CRN's inaugural IoT Innovators Award in 2017, 2018, and 2019. Also, in 2020, she was named IoT Community 2022 Woman of the Year.
Latest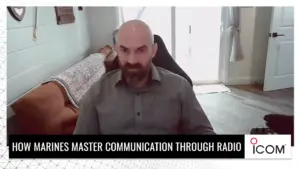 November 29, 2023
Amid the chaos of the battlefield, the mastery of radio communication can mean the difference between victory and defeat. Marine Corps Veteran Jacob Dent provides a comprehensive look at the pivotal role of single-channel radios in ensuring operational success and safety for Marines stationed at Camp Pendleton and in global operations. The video delves […]
Read More