How Can Tech-Driven Personalized Learning Help Tackle Educational Inequality?

There has been much talk about utilizing technology for fighting against educational inequality with personalized learning, especially amidst the remote teaching that arose from the pandemic. Cambium is one company that has disrupted this sector and provides education technology and supplemental PreK–12 solutions through digital-centric products and services.
What, exactly, does Cambium offer to schools, and how are they addressing learning gaps and educational inequality through their work?
On today's episode of DisruptED, host Ron J. Stefanski spoke with Kemi Akinsanya-Rose, COO, John Jorgenson, CMO; and Ashley Andersen Zantop, CEO, all of Cambium Learning Group, to talk about the progress being made in the educational sector with learning gaps and technology and the actions that still need to be taken to continue working to close these gaps.
Rather than replacing the role of teachers, technology can enhance content delivery in the most appropriate manner for each student to complement their teaching. It can also help bridge the gap between students with lower scores and those with higher scores.
Andersen Zantop explained, "When we think about the ultimate power of technology as a possible transformational agent to allow us to really personalize instruction… we have to start by recognizing that students learn differently. Not all students learn the same way."
Stefanski, Akinsanya-Rose, Jorgenson, and Andersen Zantop also discussed…
● What is working and where we are seeing progress being made in the classroom with teachers and administrators
● How a district can make sure students have equal access to education
● How the Cambium Learning Group is disrupting educational inequality
Akinsanya-Rose commented on the ways she has seen equality gaps diminished in the city. "In terms of how to bridge that gap and those issues, it was working with communities to help bridge the gap. And so, the biggest gains I've seen were in the Bronx, where principals work with community organizations, work with other nationwide organizations like Teach for America, and that sort of thing to figure out how you build a pipeline of teachers."
"I'm thinking about community in another way as well, which is the community of these education and edtech companies that we're a part of. As a leading company in this space, we have a responsibility as a leader to lead by example and to push us forward," Jorgenson said of the role edtech companies play in making an impact in classrooms.
Kemi Akinsanya-Rose is the COO of Cambium Learning Group and the founder and owner of Puravida Leadership Group. She attended Northwestern University, where she earned her BA in Economics; The Wharton School, where she earned an MBA in marketing/strategy; and Broad Center for Management Systems, where she earned a Master's Degree in Educational Leadership.
John Jorgenson is CMO of Cambium Learning Group and was previously CMO at Carnegie Learning and SVP, Marketing in Cambium Learning Group. He holds a BA in English from Purdue University.
Ashley Andersen Zantop is CEO of Cambium Leaning Group and was previously COO of Cambium. She is currently on the Government Affairs Council for the Software & Information Industry Association (SIIA). Andersen Zantop has an AB in English Literature from the University of Michigan, an MFA in creative writing from Fairfield University, and multiple certificates from Harvard's Business School and Graduate School of Education. She also holds an AB.ED from the University of Michigan in Education
Latest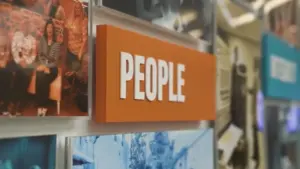 November 29, 2023
At IC System, the language of empathy speaks louder than the transactions of debt collection. In a compelling video feature, IC System's dedicated team casts a spotlight on their unique approach—combining heartfelt empathy with innovative solutions to navigate the often challenging landscape of financial obligations. IC System champions a path of compassion, delving deep […]
Read More