AI Disruption in Education Isn't About AI. It's About The Business Models AI Enables.
The recent plunge in Chegg's valuation highlights the potential for AI disruption in education and edtech, raising questions about the future of the edtech sector's competitive edge and solutions.
Chegg Inc. is facing a potential loss of nearly $1 billion in market valuation as ChatGPT's popularity grows, leading to a 47% drop in the company's shares. As Chegg suspends its full-year outlook and estimates Q2 revenue below Wall Street expectations, Chegg CEO Dan Rosensweig admits that ChatGPT has significantly impacted the growth rate of new customers to the company's platform. Still, some analysts worry that Chegg's core business may become obsolete due to the rise of free AI tools, and express uncertainty over whether the company's AI-powered study aid, CheggMate, can counter the slowdown, even if ChatGPT is creating more awareness around Chegg's solutions in the short-term. Meanwhile, Chegg's UK rival, Pearson PLC, has seen an 11.5% decline in shares.
As new innovators emerge and harness AI in novel ways, the edtech landscape may be transformed. How should edtech players begin to adapt, and which tea leaves are the most telling? Michael Horn, host of "The Future of Education" podcast and co-founder of the Clayton Christensen Institute, dives deeper into the Chegg news and why AI disruption in education and edtech isn't even about the allure or impact of AI itself.
Michael's Thoughts
"Edtech made the news recently as people saw Chegg's valuation just plummet when the CEO there disclosed that ChatGPT had really cut into its business. And people started saying, oh my goodness, what else is ChatGPT going to disrupt in education? So there's two things I think to know here. First AI, broadly speaking, is the kernel, a technology enabler, if you will, that creates the opportunity for disruptive innovation. It's not the disruptive innovation itself, though. Disruption happens when you pair a technology enabler with a new business model that puts it in a low cost position that dramatically expands access. So that's classic what seems to be happening with ChatGPT and the Chegg story.
But the big point of that is that there's a lot of businesses, organizations, universities, schools that are going to use artificial intelligence in a sustaining way. They're going to use it to improve what they currently do, become more efficient at what they currently do and so forth. But the real disruptions, they're going to occur when they take that technology and pair it with a novel business model that really rethinks the system of how they accomplish education or whatever they're trying to do and dramatically lowers cost, increases access, makes it far simpler to use. So simply put, where should we look for AI and ChatGPT and the like to disrupt other parts of education? I think really anything that empowers students. So tutoring is a classic case. Anything that allows students to learn more, create more. Those are all ripe areas where artificial intelligence is really going to make a dent as new innovators come along and pair these things in new business models to reinvent how we think about education."
Article written by Daniel Litwin.
Latest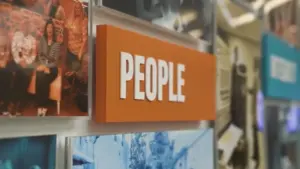 November 29, 2023
At IC System, the language of empathy speaks louder than the transactions of debt collection. In a compelling video feature, IC System's dedicated team casts a spotlight on their unique approach—combining heartfelt empathy with innovative solutions to navigate the often challenging landscape of financial obligations. IC System champions a path of compassion, delving deep […]
Read More