DisruptED: Where Is Education Heading?
Education is changing rapidly. COVID-19 escalated a lot of new learning options, and meeting students where they are is key to continued success. However, schools are teaching a huge shortage.  
Community and connection are as vital to a successful education as the curriculum. It's also key to supporting teachers' roles. Teachers are required to provide individual and personalized care for each student in a classroom with a wide range of needs. The future of education has to cater to all of these outlets. 
DisruptED Host Ron Stefanski discusses the future of education with Francie Alexander, Chief Academic Officer, Sr. VP, ISG at Houghton Mifflin Harcourt, and Kyle Schwartz, a teacher in the Denver Public Schools.
In the episode they discuss a wide range of topics, including: 
 

Review of the 8th Annual Educator Confidence Report.

 

The reasons behind plummeting confidence in the education system.

 

Addressing teacher frustrations and supporting educators.

 
In the context of burnout, Alexander shed some interesting light on the perspective of teachers. She said, "Teachers aren't used to the 'put your own oxygen mask on first.' They're always thinking about those around them." Prioritizing their needs is foreign but critical to success in the classroom. Schwartz taught throughout the pandemic and recognized that before, during, and after COVID, "Teachers want to be partners with families," she said. "One thing that stood out in the report is asking for better tools to communicate with parents." 
Francie Alexander is a former teacher, published author, and has taught students from kindergarten to college-age. She holds many board positions and previously worked at Scholastic as Chief Academic Officer. Kyle Schwartz is a teacher in Denver, Colorado. Nearly 90 percent of her school lives at or below the poverty line and many of her students are learning English. She has lead professional development at national and local conferences and has spoken to organizations across the country on many issues including building strong classroom communities. 
Latest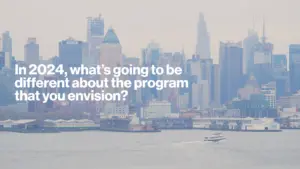 December 1, 2023
In the dynamic telecommunications landscape, Verizon's Partner Network continues to evolve, adapting to new trends and opportunities. For another segment featuring Mark Tina, VP of Indirect Channel Distribution and Channel Chief at Verizon Business Group, he explores exactly what types of significant changes and advancements the Verizon Partner Network will see in 2024. In this […]
Read More