EdTech Makes Mental Healthcare Accessible for Students: How EmpowerU Works to Meet Students' COVID Needs
COVID has created many challenges for students as they've adapted to hybrid learning environments, dealt with new health and school-related stressors, and been isolated from school communities. These weights on students have intersected in unseen ways to impact their mental health, re-centering the conversation around mental health support and strategies.
MarketScale's Daniel Litwin sat down with EmpowerU's Katie Dorn, co-founder, licensed school counselor and therapist, to discuss how COVID has left students struggling to meet their mental health needs and why schools are still working to find the right resources. Litwin and Dorn intersect the push for mental health access to broader conversations around universal healthcare in the U.S. and break down how edtech solutions like EmpowerU are creating social and emotional learning spaces for students to seek support.
Below is a condensed transcript of the duo's conversation.
DL: What sort of long term effects do you see the remote learning paradigm and various stressors that COVID brought having on students?
KD: 2020 was a year like none other. There's a lot of racial unrest, remote learning, and sometimes poor students. School is the only place where they feel that unconditional, positive support that they need. … You talk about graduations, proms, sports teams, activities — for a lot of students, that all just evaporated. We use a thermometer to measure what we call community stressors. If your toes are zero and your head is 10 right now, everyone has community stressors that have them walking around with an unhealthy stress level of around 8.5. So, it doesn't take much — an assignment that you don't get at home, a parent who's struggling financially, someone who's sick in your family with COVID — to move you to a 10, where it feels like you just can't cope.
DL: You've worked directly with students both as a counselor and therapist, so you have a lot of on the ground experience with these challenges. When students return to school in person, how do you imagine those anxieties are going to manifest in the classroom based on what you've seen as a counselor and therapist?
KD: I think school was supposed to be a safe place. And now it's been told it's unsafe for them to go. So I think people who have fears, OCD or anxiety about being in large groups, that could definitely be a trigger. So coming back to school may be really hard for students. We know this much — when students are struggling and anxious, they don't just do their work. They avoid coming to school. And schools get paid by average attendance. … I think that students are definitely not progressing. Schools are struggling to teach the basics, but it's these soft skills that are also suffering, as well.
EmpowerU is a "highly personalized, online social-emotional learning program [helping] young people replace anxiety and depression with resilience and confidence [and] fueling student transformation at a fraction of the cost of therapy." To learn more, listen to the full episode.
Follow us on social media for the latest updates in B2B!
Twitter – @MarketScale
Facebook – facebook.com/marketscale
LinkedIn – linkedin.com/company/marketscale
Latest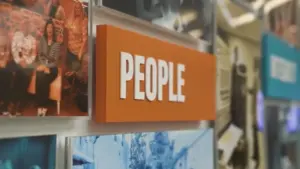 November 29, 2023
At IC System, the language of empathy speaks louder than the transactions of debt collection. In a compelling video feature, IC System's dedicated team casts a spotlight on their unique approach—combining heartfelt empathy with innovative solutions to navigate the often challenging landscape of financial obligations. IC System champions a path of compassion, delving deep […]
Read More