How Do Teachers Maintain Student Relationships via Zoom?
Before they help the students, teachers have to help themselves. That is just one of the many insightful points Alia Jackson, President of 321insight presses on this episode. Social Emotional Learning, once maybe an afterthought before the pandemic, is now first and foremost in the minds of educators. Alia breaks down how to do it. She has over twenty years of experience working with technology training and implementation in K-12 school districts across the country. From designing, implementing, and managing professional development programs, to planning and rolling out large scale initiatives in school districts, her experience helps make sure 321insight's products are effective and easy to use.
Nearly 45% of today's K-12 students have had 3 or more Adverse Childhood Experiences (ACEs), which is enough to impact learning and behavior. Add to that the traumatic experiences caused or exacerbated by COVID-19, and we are certain to face unprecedented levels of dysregulation, stress, and trauma in the 20-21 school year. Whether your district is reopening buildings, continuing distance learning, or a hybrid of both, staff will need not only a trauma-informed mindset but also a skill set focused on action to build student resilience.
321insight's online solutions are designed by experts and practitioners who know what works in schools. The demands on time, budget, and resources make it difficult to meet the challenge of serving the most vulnerable children in school communities. 321insight provides a cost-effective and easy-to-implement solution for training staff and increasing educator effectiveness in supporting diverse learners.
The solutions are designed to help busy educators get access to the information they need, when and where they need it. The right information means research-based best practices to inform the important decisions they make on the job every day. Better decisions mean better outcomes for teachers and students. The right information mitigates risk and reduces the potential of costly misunderstandings.

Latest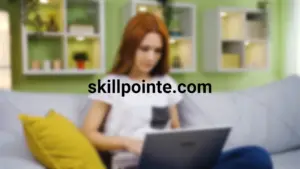 November 30, 2023
Adopting an entrepreneurial mindset is increasingly essential in today's diverse professional world. This approach, emphasizing resilience and innovation, is applicable in various careers, encouraging individuals to see opportunities in challenges and to think beyond conventional methods. SkillPointe recognizes the importance of aligning this entrepreneurial spirit with career aspirations. The organization assists individuals in transforming […]
Read More