How Science Instruction is Changed Forever
The past 18 months have been one long experiment for Catherine Cahn, CEO of Twig Education. Shifting history courses to a remote platform in a matter of weeks is one thing, but hands-on chemistry labs? In this episode of EdTech Today, Catherine details how they have effectively reinvented the way their curricula and creation tools are produced and delivered as well as what these pivots will mean post-pandemic when it comes to student agency and inclusion.
Just this spring, the company announced the launch of Twig Create, a multimedia makerspace for English Language Arts knowledge building and language development. Twig Create gives students in Grades 3-8 the opportunity to use their voices and creativity in reading, writing, listening, and speaking to produce multimedia projects using video, text, audio, and source documents.
Through inclusive topic- and standards-aligned tasks, Twig Create's digital features empower students to build knowledge and develop language proficiencies through film and voiceover editing using music, visual and video sources, and text. The Twig Create makerspace encourages students' creative agency in a number of ways:
Film allows students who struggle with paper/pen-based reading and writing to access information more readily and communicate ideas in a sequenced manner.
English language learners in particular benefit from developing context through film: their comprehension is aided by imagery and visual sentence frames, and their pronunciation by aural guides.
Students who lack confidence in sharing ideas with the class can rehearse, record, and re-record their ideas, bolstering their confidence.
Through multimedia projects, students assemble language and general knowledge that helps them to become stronger readers, writers, listeners, and speakers.
Twig Create includes hundreds of hours of academically produced bite-sized film footage, audio clips, and primary sources that students can edit, clip together, and combine with their own footage, voiceovers, and sources to produce multisource, high-quality film.
Students' filmmaking projects are structured around 50-minute lessons included with Twig Create. These lessons are mapped to ELA and ELD/WIDA standards, as well as NGSS, Social Studies, and ISTE standards as appropriate.
With Twig Create, students become authors as they actively construct meaning through contextual storytelling that encompasses discussion, presentation, critical thinking, and teamwork.
Cahn concluded, "At a time when plans to eradicate learning loss are of utmost priority, Twig Create motivates and encourages students to engage with challenging texts and literacy for life."
Educators can access their invitation to trial Twig Create here.
Follow us on social media for the latest updates in B2B!
Twitter – @MarketScale
Facebook – facebook.com/marketscale
LinkedIn – linkedin.com/company/marketscale
Latest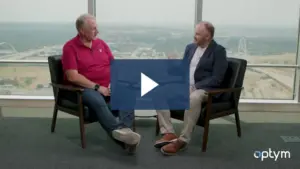 September 26, 2023
Making LTL shipping frictionless is more than possible; it's happening today. How can one challenge the status quo and embrace technological transformation in an industry that has historically resisted change? In this captivating episode of Semi-Related, Chris Torrence sets the stage for a riveting conversation with Todd Florence, the Chief Information Officer of Estes […]
Read More