The Persistent Rise of Homeschooling in America, Explained
Gone are the days when homeschooling your children was a radical move. Today, more and more parents are choosing to educate their children at home, fueling the rise of homeschooling in the U.S.
According to a new joint analysis by the Associated Press and researchers from Stanford University, a whopping 1.2 million K-12 schoolchildren remain missing from public schools since the COVID-19 pandemic first hit in 2020. The study, which examined 22 jurisdictions, found that roughly 26% of these students switched to homeschooling. The question is, what is leading to this rise in homeschooling?
The beginning of the pandemic was a scary, uncertain time. According to U.S. Census Bureau reporting, many parents wanted to keep their children at home, not just to ensure social distancing but also to meet their socio-emotional needs. The Bureau's Household Pulse Survey found that from April to October 2020, the number of households with school-age children reporting them as homeschooled rose from 5.4% to 11.1%. Now that the pandemic's various closures are over in the U.S., it's clear these sentiments are persisting; many parents no longer trust the public school system. Thanks to underfunded schools and crowded classrooms, many parents believe their children are no longer getting the attention they deserve. This is especially true for students who need special care and attention. At home, though, parents hypothetically can control all of these various needs in a personalized way.
How are educators responding to this rise in homeschooling across the U.S.? Educator and philanthropist Diane Lewis, who founded Firefly Tutors two years ago with the aim to impart high-quality yet affordable education to her students, had this to say.
Diane's Thoughts
"There's a growing trend of parents choosing to homeschool in the US. Nearly 7% of parents homeschool one or more of their children. In California, where I reside, it's more than 9%, and numbers are rising. Why?
Due to a variety of reasons, parents are bridging the gaps in education for their children. A child may not be receiving adequate instruction at a brick-and-mortar school. This doesn't mean that the teachers are terrible or that the schools are bad! Unfortunately, our education system needs reform to better fund and serve students with special needs, those that are gifted, and those with unique learning differences.
Many great private schools offer specialized learning programs, but most parents can't afford the tuition. Homeschool offers a simple, affordable alternative for parents who want customized learning. Each student is unique. Homeschooling allows for targeted blends of sensory integration into the learning process, which promotes greater comprehension and retention that helps each student to reach their highest potential."
Latest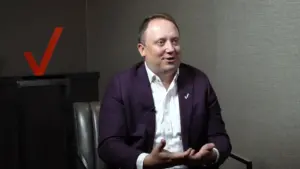 December 1, 2023
For a special episode of The Verizon Partner Network the focus was on the considerable role of partnerships in the Verizon Partner Program and the leaders shared their perspectives on the initiative. Their conversation brought about a lot of thought-providing context on the evolving telecommunications landscape. In today's era, collaboration and integration are key to […]
Read More