The Power of Helping Students Discover Their Voice
Celebrating the leaders and experts that are powering education into the future, host JW Marshall sets out to ask the "right questions" in EdTech to understand the changes in policy and technology that will power our universities, tradeschools, and companies – and drive growth in upskilling certifications.
Technology to support the learning experience is wide-ranging, and Voices of eLearning seeks to highlight those making a difference. Capturing voice, music, and other audio can be a creative gateway for students and teachers. That's what Soundtrap at Spotify is facilitating. Audrey O'Clair, Education Specialist at Soundtrap at Spotify, talked about giving students a voice with host JW Marshall.
O'Clair was a special education teacher that left the classroom to consult with EdTech. Working with Soundtrap was one of her first post-classroom roles, which eventually became a full-time job. "The app was intended for musicians, with no mention of it in education, but teachers started using it. Then we won an award from a library association, which opened up another lane for the education market."
The company's growth led to an acquisition by Spotify, allowing the technology to reach more users. The company also branched out from just music.
"There's a transcription tool to speak your content and then transcribe it. You can then edit the audio through the text," O'Clair said.
Soundtrap also enables a new kind of access. "As long as students have an internet connection, device, some creativity, and a teacher that cares, it can support the musically inclined, those that need to hear their voice or learning a new language, and podcasters," O'Clair commented.
A student can find and share their voice, allowing teachers to multiply their efforts because they only have one set of ears. It's about more than the recording; it's about social-emotional learning. "They can capture their voice, manipulate it, add friends' voices; then find an audience, and it's an artifact that lives on."


Latest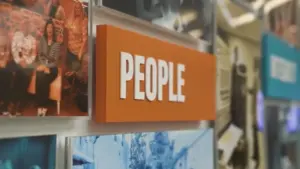 November 29, 2023
At IC System, the language of empathy speaks louder than the transactions of debt collection. In a compelling video feature, IC System's dedicated team casts a spotlight on their unique approach—combining heartfelt empathy with innovative solutions to navigate the often challenging landscape of financial obligations. IC System champions a path of compassion, delving deep […]
Read More