Why an Educational Institution's Website Can Make or Break its Credibility
For many–if not most–potential students, as well as faculty and staff seeking employment, your college or university's website delivers their first impressions of your institution directly onto their phone, tablet, laptop, or desktop computer.
The impact of "curb appeal," of driving past your gates or taking an anonymous stroll around your campus to get a sense of what you're about, has taken a back seat to your digital presence. The COVID-19 pandemic has increased the value and influence of offering a professional, attractive, interactive online portal to your school. It is the face of your brand and your most effective marketing tool.
Does your website provide an experience worthy of your institution?
The best websites are visually appealing, speak clearly to digital visitors, work smoothly across various platforms, and are easy and instinctive to navigate. They must evolve regularly to stay current not only with up-to-date information about your institution but also the latest structure, menus, and offerings visitors expect based on their experiences with other websites they use, from commercial outlets such as Amazon, eBay, or Zillow to social media sites like Twitter, Facebook, and Instagram.
How can you ensure that your institution's web presence is optimally serving your needs as well as those of visitors to your website?
The best way is to undertake an in-depth review. Whether your website has been developed and is being maintained by campus staff or you have outsourced its design, build, and maintenance, regular evaluations of appearance, content, message, branding, accessibility, and ease of use are key. It's not necessary to undertake a complete redesign every year, but keeping content and function correct and current is vital. If visitors to your website land on broken links, outdated calendar items, staff listings that include personnel no longer working for your institution, descriptions of discontinued programs, or other incorrect content, it will reflect poorly on your institution overall. Have a plan in place to regularly review and maintain your website.
You can develop and conduct your own review, or work with outside agencies to undertake the process for you. Sometimes an objective eye can be helpful.
Look at what other colleges and universities are doing. Yes, this is comparing yourself to the Joneses, but there is no need to completely reinvent the wheel. There are a number of websites, as well as award programs, that showcase what they consider to be the best college/university websites. They use a number of criteria to evaluate the websites and provide links to the websites themselves so you can visit them and see for yourself why they have been highlighted as noteworthy examples.
Digital marketing firm WebFX calls out the "9 Best College Websites to Emulate." They praise Notre Dame for an uncluttered, clearly organized home page and for continuing that format throughout the website, as well as good photo quality and a consistent color scheme throughout. Bates College (www.bates.edu) is highlighted for opting to incorporate a "hamburger menu" rather than the standard set of tabs at the top of the home page and including a link to a virtual on-demand campus tour. Other institutions included in WebFX's nine to emulate include Biola University, Goshen College, and the Rhode Island School of Design (RISD).
Website development company FreshySites shares its "10 Best College and University Websites (January 2020)" and offers insight on how the websites help to define the schools. The list also includes the Rhode Island School of Design, praising its use of "bold, high-resolution images," easy navigation, and the smart use of art from RSID students. The University of Texas at Austin is noted for its use of statistics for the school on the home page, including its ranking among other public universities and student retention rates. Regent College receives good marks for a compact structure that functions well on various devices and an appealing and smart color palette. Cornell University, Brown University, and The Ohio State University are included in FreshySites' 10 best list.
MorWeb.org, a CMS software and web design agency, offers its perspective on the "15 of the Best College Websites (And Why They're So Great)." Bates College and the Rhode Island School of Design also make the list, along with Wheaton College (noted for showing pride in its student body with the inclusion of testimonials from and a blog dedicated to students), the University of Chicago (in part, for defining its audience by including a navigation bar that's divided into types of visitor to the site and stunning imagery that incorporates image sliders), Virginia Commonwealth University (for colorful, well-places calls to action [CTAs] and outstanding imagery and graphics), and Alverno College (for prominently displaying awards earned, statistics, and well-organized navigation tools).
For comparison and inspiration there are award-winning college or university websites as well. In 2020, the Web Marketing Association presented its 2020 Internet Advertising Competition Award for Outstanding Achievement in Internet Advertising in the Best University Website category to Boise State University. Boise State also won this award in 2013.
The 2019 Collegiate Advertising Awards for website design include Bryant University, the Vermont College of Fine Arts, and Slippery Rock University.
In fact, Slippery Rock University earned six Education Digital Marketing Awards for 2020. The EDMAs, sponsored by Higher Education Marketing Report, recognize the best educational websites, digital content, electronic communications, mobile media, and social media from entries received from colleges, universities, and secondary schools.
Whether your institution is a small college with fewer than 5,000 students or a large university with multiple campuses and tens of thousands of students, your website serves as the front door that welcomes prospective students (and their parents) and employees as well as visitors to your campus.
It's a valuable marketing tool that displays what you have to offer, serves as a world-wide recruitment aid, promotes your culture, and keeps alumni and donors engaged in your mission. Have a proactive plan in place to ensure that it is attractive, interactive, informative, engaging, and up to date.
Follow us on social media for the latest updates in B2B!
Twitter – @MarketScale
Facebook – facebook.com/marketscale
LinkedIn – linkedin.com/company/marketscale
Latest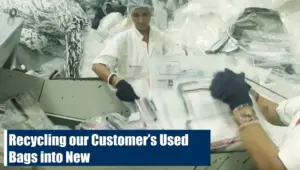 December 6, 2023
This video focuses on EcoLOK4, a groundbreaking product by CONTROLTEK that exemplifies innovation in sustainability. It highlights the process of transforming landfill waste into new deposit bags, with 90% of each bag's material being repurposed trash. This initiative not only reduces waste but also closes the sustainability loop, demonstrating CONTROLTEK's commitment to environmentally friendly […]
Read More