A $6 Billion Jolt for U.S. EV Supply Chains
(Bloomberg) — Stay on top of the electric car revolution by signing up to our Hyperdrive newsletter here.
President Biden finally signed his $550 billion bipartisan infrastructure bill into law last week, and among the goodies was $6 billion in federal grants for companies making batteries or processing materials for the components they use.
For the next five years, the Energy Department will dole out $50 million or $100 million matching grants to applicants, giving priority to companies that are owned and operated in the U.S., with North American intellectual property. If you create jobs in low-income areas, or reduce your greenhouse gas emissions, that earns you points too.
The provisions are meant to address America's Achilles heel when it comes to building EVs: we largely don't produce the materials needed to make batteries, nor do we have the capacity to process them. China, which has been planning for this since the days of Deng Xiaoping, controls more than half the global capacity to refine battery metals, and 80% of cell manufacturing, according to BloombergNEF.
While $6 billion is a drop in the bucket compared to what's needed to close that gap, battery startups are, unsurprisingly, excited. The government grants will make it less risky to invest in the EV supply chain, and help ease the chicken-and-egg problem many suppliers face – they need customers to justify adding capacity, but customers want to see financing first to make sure they can deliver, said Rick Luebbe, CEO of Group14 Technologies, a battery materials upstart in Washington state.
It's hard to look at this and not think back to 2009, when President Obama set aside $90 billion for clean energy investments and tax breaks to pull the U.S. out of the Great Recession. One beneficiary was Tesla, which got a $465 million loan from the DOE to develop its plant in Fremont, California. Another was A123 Systems, a battery manufacturer spun out of MIT that eventually went bankrupt and was acquired by a Chinese company. The failure of that company and others like Solyndra became a political liability for Obama.
In a sign of the times, one startup hopeful, Imperium3 New York, is using equipment it bought off A123 and transported from Michigan to a factory in upstate New York. It plans to start battery production next year, after initially targeting an earlier date.
Peter Adriaens, a professor of entrepreneurship at the University of Michigan, criticized the DOE loans back in 2012, arguing that mixing public and private capital led to bad outcomes. These days, he's more optimistic, even though he says some firms are bound to fail.
"What we do have now that we didn't have in 2009 is a lot more market demand," he told me.
Uncle Sam isn't the only one who's made bad bets – just look at the number of dubious EV SPACs that have already crashed and burned with Wall Street backing. Still, for skeptics, the infrastructure bill feels like a bad case of deja vu. Mike McKenna, who served as an adviser to President Trump on energy issues, told me Biden's initiative will fail because its scale is woefully inadequate, and the push into EVs will only increase our dependence on China, at least in the near term.
Advocates of the bill say the U.S. has no choice if it wants to avoid battery shortages, price spikes, and manipulation by China.
"If we don't try and we don't put this investment in, we won't have an industry here period," said Ben Steinberg, a DOE veteran-turned-lobbyist who pushed for the battery provisions in the bill. "This is a long road, and we need to be able to have a little bit of grit here as a nation, and determination that even if things don't go as planned, we still continue on the course to building a sustainable North American industry."
More stories like this are available on bloomberg.com
©2021 Bloomberg L.P.
More Stories Like This:
Latest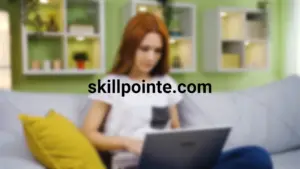 November 30, 2023
Adopting an entrepreneurial mindset is increasingly essential in today's diverse professional world. This approach, emphasizing resilience and innovation, is applicable in various careers, encouraging individuals to see opportunities in challenges and to think beyond conventional methods. SkillPointe recognizes the importance of aligning this entrepreneurial spirit with career aspirations. The organization assists individuals in transforming […]
Read More