Risky Business: Effective Commodity Risk Management
The winter freeze that descended on Texas in February of 2021 and its impact on the Texas power grid is a stark reminder of how risk strategies can be challenged. For a deeper perspective on why enterprises need to effectively manage and mitigate commodity price risk before and after unforeseen chaotic events occur, three Opportune LLP thought leaders joined E2B host Daniel Litwin on the latest: John Echols, Partner, Greg Crowley, Director, and Will Boozer, Senior Consultant.
"Obviously, the effects of the winter storm in the ERCOT Texas area were completely widespread," Echols says. "There were big losers and big winners. Folks with access to gas or power could get that to end-users or intermediaries did very well. Those who had commitments to deliver power and those who could not, if the power could even flow, they often had to go in the market and pay a hefty price for that."
READ MORE: Aligning The Essential Elements Of Commodity Risk Management
Crowley said that incidents like the situation in Texas this past winter highlighted a lot of the various risk management strategies at play—the good and the bad. And while the Texas storm may be an anomaly, the way risk management strategies were challenged was also an anomaly. So, how do energy companies typically approach their commodity risk management planning in everyday situations?
"You've got kind of an asset-oriented operation where their risk management activity is built around their creation of the balance sheet," Crowley says. "The lenders behind the funding often ask for hedging strategies to be embedded in the company's operations. On the other hand, you have people that transact a lot and they're going to have a different type of risk management strategy. Typically, those are going to be more robust strategies."
READ MORE: Navigating Energy Volatility: Understanding The Principles Of Commodity Risk Management
Contact the Speakers
*Headshot*, John Echols, jechols@opportune.com, Partner, Opportune LLP
*Headshot*, Greg Crowley, gcrowley@opportune.com, Director, Opportune LLP
*Headshot*, Will Boozer, wboozer@opportune.com, Senior Consultant, Opportune LLP
Follow us on social media for the latest updates in B2B!
Twitter – @MarketScale
Facebook – facebook.com/marketscale
LinkedIn – linkedin.com/company/marketscale
Latest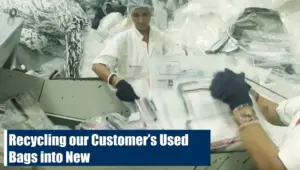 December 6, 2023
This video focuses on EcoLOK4, a groundbreaking product by CONTROLTEK that exemplifies innovation in sustainability. It highlights the process of transforming landfill waste into new deposit bags, with 90% of each bag's material being repurposed trash. This initiative not only reduces waste but also closes the sustainability loop, demonstrating CONTROLTEK's commitment to environmentally friendly […]
Read More