The Convergence of Data and Automation in Utilities
Watch above as Casey Werth from IBM shares his thoughts on the intersection between Data, Security and Automation in the utilities world.
—
In the utility industry, the intersection of automation, predictive analytics, data, and security has the potential to revolutionize the way utilities operate. Here are some key points to consider:
Automation of Usage and Load Shifting:
Load shifting is the practice of adjusting the demand for electricity to match the available supply.
Automation technologies, such as smart meters and sensors, are increasingly being used to automate load shifting, enabling utilities to manage peak demand more effectively and reduce energy costs.
These technologies can also improve reliability and reduce the risk of blackouts by balancing the load across the grid.
Predictive Analytics:
Predictive analytics is the use of data, statistical algorithms, and machine learning techniques to identify the likelihood of future outcomes based on historical data.
In the utility industry, predictive analytics can be used to forecast demand and optimize energy supply, enabling utilities to make more informed decisions about load shifting and energy management.
This can lead to more efficient and reliable energy delivery, reduced energy costs, and improved customer satisfaction.
Data and Security:
The automation and predictive analytics technologies used by utilities rely heavily on data, making data security a critical concern for utilities.
Utilities must ensure that customer data is protected, and that their systems are secure against cyber threats.
This requires robust security measures, such as data encryption, firewalls, and regular security audits, especially as decentralized grid technologies become more popular.
Latest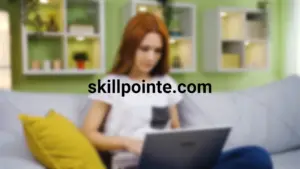 November 30, 2023
Adopting an entrepreneurial mindset is increasingly essential in today's diverse professional world. This approach, emphasizing resilience and innovation, is applicable in various careers, encouraging individuals to see opportunities in challenges and to think beyond conventional methods. SkillPointe recognizes the importance of aligning this entrepreneurial spirit with career aspirations. The organization assists individuals in transforming […]
Read More