Adapt Energy: The Importance of Clean and Constant Power within an Unreliable Grid
PanTech Design sees the future, and it is one of energy monitoring, load control and ensuring clean and constant power flow for commercial and home consumption.
Troy Morgan, Founder and CEO of PanTech Design, and Joe Piccirilli, Managing Director and CEO of Rosewater Energy Group, popped by Adapt Energy to discuss the importance of maintaining clean and constant power within an unreliable grid.
Piccirilli, a 50-year veteran in the consumer electronics industry, noticed that, as more and more IoT products entered homes over the past decade, dissatisfaction from consumers was not uncommon. But was it the products themselves not functioning correctly, or was it a lack of consistent, clean power reaching those devices to blame?
In 2012, Piccirilli founded Rosewater to solve such power problems.
"[I said], 'I am going to design and build the best, most complete, energy management, power quality device in the business,'" Piccirilli said.
Four years of development and testing later, Piccirilli's product became a reality.
Morgan pointed out another need for stable, constant and clean power – the enormous stress put on the grid due to warm weather temperatures, especially in extremely hot locations. Coupled with the unexpected increase in home power use due to people working from home during the pandemic, and power grids can get unstable and experience fluctuations and outages.
"When that occurs, and especially now," Morgan said, "everybody has to use their air conditioners. And when these air conditioners all kick on and stay on for an extended period, people will see the grid go down."
If populations are growing, home sizes expanding and power needs increasing while power grids age, how can people maximize their power efficiency? One solution is an energy and storage solution designed for residential and light commercial use.
The right unit can protect and enhance the performance of all home and office electronics while providing an uninterruptible power supply with zero transfer time and a large amount of battery backup to ride out power failures.
Be sure to subscribe to our industry publication for the latest news, videos, and podcasts in the Energy Industry.
Follow us on social media for the latest updates in B2B!
Twitter – @MarketScale
Facebook – facebook.com/marketscale
LinkedIn – linkedin.com/company/marketscale
Latest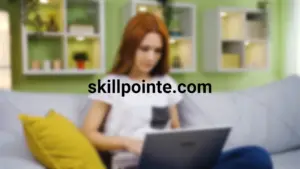 November 30, 2023
Adopting an entrepreneurial mindset is increasingly essential in today's diverse professional world. This approach, emphasizing resilience and innovation, is applicable in various careers, encouraging individuals to see opportunities in challenges and to think beyond conventional methods. SkillPointe recognizes the importance of aligning this entrepreneurial spirit with career aspirations. The organization assists individuals in transforming […]
Read More