The Future of Advanced Manufacturing is Here: Part 3
Original Post: Oct. 21, 2022
Post Updated: May 18, 2023

In the 3rd and final episode of DisruptED's special manufacturing edition, host Ron Stefanski continues the conversation on 3D printing with CEO and Founder of Divergent and Czinger Vehicles, Kevin Czinger, and U.S. manufacturing expert Cynthia Hutchison.
Hutchison began, "We're beginning to look at manufacturing in terms of the way the ecosystem of the world works. A natural, ecological, evolutionary process."
Even with incredible advancements being made throughout many industries, the exceptional debut of Czinger's work continues to astound and disrupt. For Czinger, advancements in manufacturing were not always clear. It was only in making the interconnection between AI and 3D printing that Czinger realized manufacturing could be transformed.
Traditional models of manufacturing require a fully architected system with high function printer speed and low individual replacement costs. In the Amazon Web services model, for example, the individual replacement speed must be high with low cost if it is not already part of the overall blended system cost. Czinger noted that in doing fixtureless assembly, this cuts costs while providing quality. There is no tooling on the manufacturing side and zero fixturing.
On his success with Divergent and the creation of Czinger vehicles, Czinger said, "Currently, we have an automotive assembly cell, and the amortized assembly cost for a 20-kg rear sub-frame is about 25 cents per kilogram."
Instead of shelling out the heavy costs of massive redesigns and long wait times that often accompany them, Czinger has created a system that is able to deliver a frame in a week and a half. Divergent has found a new use-case for 3D printing which is transforming the industry.
Czinger said, "We're printing at some rates above 500ml an hour for net-effective print-rate of production parts."
This speed helps create a viable digital system. And it was with new materials, new software, and new thinking that accelerated this innovation in volume and thus the future of manufacturing.
Latest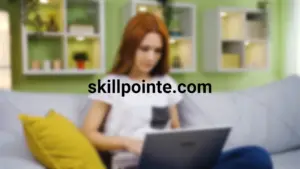 November 30, 2023
Adopting an entrepreneurial mindset is increasingly essential in today's diverse professional world. This approach, emphasizing resilience and innovation, is applicable in various careers, encouraging individuals to see opportunities in challenges and to think beyond conventional methods. SkillPointe recognizes the importance of aligning this entrepreneurial spirit with career aspirations. The organization assists individuals in transforming […]
Read More