AGI's Visionary Architectural Branding Solutions
AGI, a leading architectural branding company, offers a wide range of services to transform buildings into powerful brand statements. With expertise in vertical branding, signage, and comprehensive building branding, AGI has established itself as a trusted partner for countless projects. From initial digital surveys to CAD design, manufacturing, and installation, AGI provides start-to-finish solutions.
One of AGI's key strengths lies in their mastery of various materials, including ACM, corrugated metals, insulated panels, and fiber cement products. This versatility allows them to meet the unique requirements of each project. Working closely with renowned designers, architects, and major brands, AGI integrates top-quality materials to create a seamless and immersive customer experience.
AGI places great emphasis on construction quality and employs a pressure equalized rain screen system that effectively manages air, moisture, and water redirection. This proactive approach minimizes the risk of expensive rework or mold remediation, ensuring long-lasting and reliable results. With an in-house team of experts and trades, AGI delivers comprehensive cladding solutions and architectural features that enhance the aesthetic appeal and functionality of buildings.
The company's services extend beyond exterior finishes to include wall cleaning, branded logos, signage, and interior elements. With over 50 years of industry experience, AGI has successfully undertaken a wide array of nationwide projects. Their commitment to customer satisfaction drives them to deliver customized experiences that exceed expectations.
AGI welcomes inquiries through their website, inviting contractors and project owners to explore their diverse capabilities and collaborate on achieving outstanding results.
Latest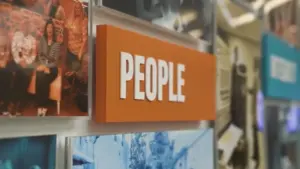 November 29, 2023
At IC System, the language of empathy speaks louder than the transactions of debt collection. In a compelling video feature, IC System's dedicated team casts a spotlight on their unique approach—combining heartfelt empathy with innovative solutions to navigate the often challenging landscape of financial obligations. IC System champions a path of compassion, delving deep […]
Read More