Best Practices in Compliance Keep DCS' Projects On-Time and On-Budget
In this episode of On Time In Full, Gabrielle Bejarano sits down with Michelle Blodgett, Compliance Manager at DCS, to discuss the significance of compliance in logistics projects. The conversation revolves around the challenges faced, compliance regulations adhered to, and best practices employed to ensure projects stay on track and within budget.
Main Points of Conversation:
The importance of compliance in maintaining project timelines and budgets.

Key challenges faced by logistics projects and how compliance helps overcome them.

Best practices and strategies to ensure effective compliance throughout the project lifecycle.
Guest Bio:
Michelle Blodgett is the Compliance Manager at Designed Conveyor Systems (DCS), bringing extensive knowledge and experience in navigating regulations and standards. With a focus on licensing and permitting, Michelle plays a vital role in keeping DCS projects on time and on budget.
Latest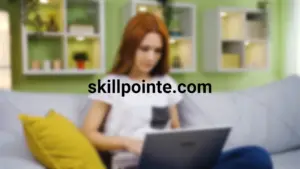 November 30, 2023
Adopting an entrepreneurial mindset is increasingly essential in today's diverse professional world. This approach, emphasizing resilience and innovation, is applicable in various careers, encouraging individuals to see opportunities in challenges and to think beyond conventional methods. SkillPointe recognizes the importance of aligning this entrepreneurial spirit with career aspirations. The organization assists individuals in transforming […]
Read More