Breaking Boundaries in Research: How ZYGO's Innovative Approach Contributes to Major Scientific Discoveries while Revolutionizing the Research Landscape
In the dynamic world of research, teams often grapple with complex, multidimensional problems that require both depth of understanding and innovative solutions. A common challenge is finding a research partner who not only speaks their language but also understands their unique needs and aspirations.
Unique to this landscape, ZYGO, a pioneering research and development company, addresses these challenges head-on. What sets ZYGO apart is its internal focus – developing solutions to its own challenges through rigorous R&D rather than relying on external research entities. ZYGO's teams are deeply interconnected with the research community, fostering a comprehensive understanding of its language, needs, and aspirations. This close-knit relationship makes ZYGO more than just a solution provider; it's a collaborator, a partner on the front lines of research.
This approach serves a dual purpose. Firstly, it enables ZYGO to deliver tailored solutions that provide the research customers – those pushing the boundaries of science – with the confidence and assurance they need. These customers can trust that ZYGO's products will seamlessly integrate with their instrumentation or experiments upon delivery, thereby eliminating the often exhausting cycle of trial and error.
Secondly, their interaction with the research market provides ZYGO with unique opportunities to develop and refine methods and technologies. This engagement serves as a springboard for innovation, enabling the proliferation of these advanced techniques into other areas. It's a cyclical process of problem-solving and innovation that continuously drives ZYGO forward.
A testament to ZYGO's successful approach was its significant role in the recent completion of the LIGO optics, a monumental achievement in the research industry. ZYGO's contribution was instrumental in the groundbreaking discovery of gravitational waves, an accomplishment that stirred waves of excitement within the research community and beyond.
ZYGO's journey is about transforming challenges into opportunities for innovation and growth. It's about redefining collaboration in research and delivering solutions that not only work but inspire. It's about contributing to the very frontiers of knowledge and playing a vital part in the exciting narrative of scientific discovery. This is the story of ZYGO – a beacon of innovation and collaboration in the dynamic world of research.
Latest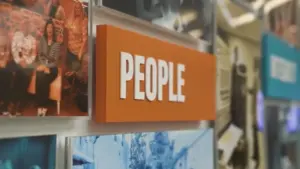 November 29, 2023
At IC System, the language of empathy speaks louder than the transactions of debt collection. In a compelling video feature, IC System's dedicated team casts a spotlight on their unique approach—combining heartfelt empathy with innovative solutions to navigate the often challenging landscape of financial obligations. IC System champions a path of compassion, delving deep […]
Read More