Dirt Work: 3D Visualization Tools from wec360˚ Disrupt Real Estate Selling Norms
In the first episode of Dirt Work, brought to you by Trumont Construction and MarketScale, Adam Morrisey, Director at Trumont, visits with Tomas Jenneborg, CEO of wec360˚. wec360˚ is an up and coming Swedish 3D visualization firm that helps developers and property owners of both new construction projects and existing buildings rent out or sell spaces faster. How? Starting with a blueprint, wec360˚ combines in-depth sales information with stunning graphics, photos, VR, AR and more to present properties to potential buyers and renters in both a compelling and easy way.
One of the first projects wec360˚ was contracted for was Stockholm's Friends Arena, which opened in 2012. Via wec360˚'s 3D technology platform, project planners were able to visualize the entire arena before it even existed, allowing the developers to both market it and inform the public about what was one of Sweden's largest construction projects at the time. From there, wec360˚ advanced into the real estate market, using their technology to help sell apartments and condos before construction began.
Interestingly, in Sweden, financing for a construction project is difficult to obtain without selling the units beforehand. In fact, according to Jenneborg, developers must sell about 60% of all the units in a project before they can even start building. Due to an exceedingly high construction rate in the country between 2013 and 2017, there was a great demand for a solution that would allow developers to sell spaces during the planning stages of a building. Today, Scandinavian construction firms are using the company's technology platform as a primary selling tool, enabling their brokers and marketing teams to sell units in the very early stages of construction.
"When you don't have a visualization—a clear visualization—on your project, then people are quite cautious when it comes to buying from a blueprint. Because you don't understand the blueprints, because they are a bit technical, you have to convince them, and you have to build real model houses and real model apartments. With our solutions, you don't need that, so you actually save all that money in not creating physical models."
With projects in Sweden, Norway and Finland, wec360˚ is now taking its presence to an international level, with ventures planned in New York City, Miami and Dallas as well as attendance at MIPIM in France—one of the largest real estate tradeshows on the planet. A small company with big ambitions, wec360˚ has lofty plans for 2020 including the release of the next stage of their platform which merges all of their various technologies into one single solution, as well as a video shoot for America's PBS station showcasing the company's technology which is set to air in March.
To get more in-depth commentary about wec360˚'s impact on the real estate industry, listen to the podcast with Tomas Jenneborg HERE. And to keep up with news, insights and trends surrounding the Architecture & Design industry, stay tuned to MarketScale's publications here.
Latest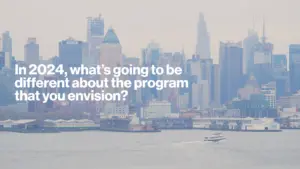 December 1, 2023
In the dynamic telecommunications landscape, Verizon's Partner Network continues to evolve, adapting to new trends and opportunities. For another segment featuring Mark Tina, VP of Indirect Channel Distribution and Channel Chief at Verizon Business Group, he explores exactly what types of significant changes and advancements the Verizon Partner Network will see in 2024. In this […]
Read More