Half a Century of Passion and Innovation in Precision Optics and Metrology, Continues to Redefine Boundaries
Since its inception in 1970, Zygo's mission has been underpinned by a singular vision – to redefine what's possible in the realm of precision optics and metrology instrumentation.
From a humble dwelling loaned by a local university in Middletown, Connecticut, Zygo has navigated a path to international renown. It's a journey marked by innovation, underpinned by quality, and fostered through strong relationships with employees and customers alike. Today, Zygo's presence spans the globe, with offices worldwide providing local support to their customers, a testament to the company's successful growth strategy.
Yet, Zygo's true differentiation lies in its products. They are the embodiments of proprietary technologies that deliver unprecedented precision, reliability, and unique capabilities to a myriad of industries. Zygo's offerings are not mere products; they are instruments that challenge and redefine industry standards.
Even after half a century, Zygo's commitment to its founding principles remains unaltered. A passion for precision, an obsession with quality, integrity in relationships, and pride in every endeavour – these tenets continue to fuel Zygo's journey. As such, partnering with Zygo is not just a business transaction; it is a commitment to join forces in pushing the boundaries of what is conceivable.
This unyielding drive towards perpetual betterment and relentless innovation marks Zygo as a thought leader in its industry. As they so aptly put it – they're ready to keep pushing forward.
Latest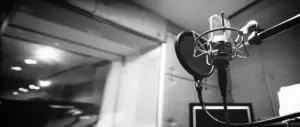 September 25, 2023
AI-generated technology in synthetic voice raises new hope and concerns about its use. Researchers from the University of California San Francisco (UCSF) and UC Berkeley have developed a revolutionary brain-computer interface (BCI) that enables a paralyzed woman to communicate via a digital avatar, translating brain signals into speech and facial expressions. Meanwhile, Google is […]
Read More