U.S. Housing Market Lays New Ground in 2022, But Challenges Remain
2021 brought quite a bit of uncertainty for the housing market, just like 2020. This time, though, it's inflation, rising material prices, supply chain issues, and the high cost of purchasing a home that is giving the industry a headache. As 2022 settles in, the housing market is looking to pick up where it left off and find its footing.
"Given the uncertainties as mentioned around supply chain issues that haven't been resolved yet and inflation, which some now believe may not be transitory and could be here to stay, I would not get comfortable and expect normalcy," said Sachin Jhangiani, Co-founder and CMO of Elevate Money.
Finding that footing may be harder than it sounds. Affording a house, especially in today's market, isn't exactly for everyone, especially when it comes to younger generations. According to the U.S. Census Bureau, the homeownership rate in 2021 for individuals under 35 years old was around 38 percent, while it was almost double that at 61 percent for the next age group, 35 to 44 years old.
Some experts believe homes simply aren't affordable anymore. According to a survey conducted by apartmentlist.com, 74 percent of millennials in 2020 chose renting over homeownership because they could not afford to buy a home. Jhangiani agrees.
"I think millennials are getting priced out of the housing market as institutional investors are buying and owning large portfolios, single-family homes, and driving up the price. So it's not necessarily a lack of desire, it could just be a lack of resources," Jhangiani said.
Latest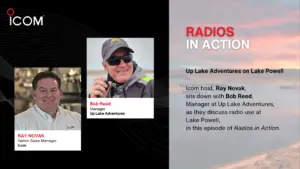 November 29, 2023
Delving into the serene beauty of Lake Powell, the Icom Podcast "Radios in Action" pairs the thrill of personal watercraft adventures with the crucial use of marine radios. Host Ray Novak and Bob Reed, the Manager of Up Lake Adventures, discuss the enthralling experiences offered by Up Lake Adventures in Utah's majestic landscapes. In […]
Read More