Join Live: Timeless Debates in Engineering
What does it take to bring a product from prototype to production? What is innovation, and how does it differ from invention? These, among others, are questions that engineers grapple with in the course of daily business.
And these questions are more critical than ever in a world where fast-paced simply doesn't cut it. The rate of innovation has accelerated to near immediacy. Getting a product out into the world as quickly as possible – without cutting corners – has become the name of the game.
In this live event, Mike Wilkinson, Founder and CEO of Paragon Innovations, discusses these questions with Keith Nesrsta, Regional Sales Manager at Silicon Labs, Donny Lamey, CEO at Smart Tracking Technologies and Dr. Rainer Fink from Texas A&M University.
The guests' industries might vary – Nesrsta and Silicon Labs, as well as Lamey and Smart Tracking Labs are helping shape the future of the Internet of Things, while Dr. Fink has dabbled in everything from analog electronics to medical device design and testing – but they share a passion for innovation.
Paragon Innovations has worked with companies from the start-up level all the way to Fortune 500s, drawing on more than three decades of experience to assist these customers with turnkey, end-to-end product development services designed to address the breakneck pace of modern innovation.
This broadcast will provide insight from the quartet of industry thought-leaders and tackle how engineers and others involved in bringing a product to life can navigate this ever-shifting landscape.
Join Engineering Experience – Timeless Debates in Engineering on Wednesday September 16th at 12pm ET/11am CT. Register to join live here.
Latest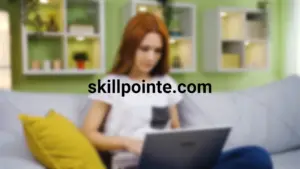 November 30, 2023
Adopting an entrepreneurial mindset is increasingly essential in today's diverse professional world. This approach, emphasizing resilience and innovation, is applicable in various careers, encouraging individuals to see opportunities in challenges and to think beyond conventional methods. SkillPointe recognizes the importance of aligning this entrepreneurial spirit with career aspirations. The organization assists individuals in transforming […]
Read More