As Consumers Go Green, How Can Alcohol Producers Make the Spirits Industry More Sustainable?
To the modern consumer, environmental footprint matters. Roughly 90% of Gen Z consumers surveyed in a recent First Insight study said they'd be willing to shell out extra money for sustainable products. Furthermore, Gen Zs were found to be highly influential among their extended circle of consumers, impacting the buying patterns of their parents and grandparents. In fact, research shows that online searches for sustainable goods rose by over 70% between 2016 and 2021. Where does the spirits industry fit into this sustainable goods trend, and what can alcohol producers do to make the spirits industry more sustainable, whether that's in packaging or production itself?
Some in the industry are already taking note. Wine and spirit makers, for instance, are packaging spirits in paper-based bottles and making vodka out of carbon dioxide. However, experts believe there is still a long way to go. After all, glass bottle packaging, which is widely used in the spirits industry, has a higher carbon footprint than other popular types of packaging. In fact, its carbon footprint is more than double that of a PET plastic bottle.
Nicolette Teo, the co-founder and director of the L.A. Spirits Awards, which shines a spotlight on the best spirits producers, gives a pulse check on some of the progress behind making the spirits industry more sustainable.
Nicolette's Thoughts:
"We've had the impression that some of the more established producers in the spirits industry have had a harder task in making their methods more sustainable, whereas many newer, smaller producers are entering the field with sustainability as an integral part of their business plan from the start. But the commitments being made such as Pernod Ricard's sustainability and responsibility plan, or the Scotch Whiskey Association's announced goal for net zero carbon emissions by 2035 [are] just two examples that show that the need for change is understood and undeniable, and this movement to improve is certainly building momentum throughout the industry.
Of course, this is welcome and encouraging news. These developments are not only beneficial for the environment, but they work in the company's favors too. The latest generation of consumers is so much more keenly aware that their purchasing decisions have consequences, and they want to feel that when they choose a product for its taste, they're also doing good for the planet, or at least that they're not doing any harm."
Article written by Aarushi Maheshwari.
Latest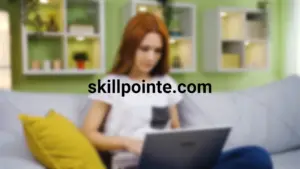 November 30, 2023
Adopting an entrepreneurial mindset is increasingly essential in today's diverse professional world. This approach, emphasizing resilience and innovation, is applicable in various careers, encouraging individuals to see opportunities in challenges and to think beyond conventional methods. SkillPointe recognizes the importance of aligning this entrepreneurial spirit with career aspirations. The organization assists individuals in transforming […]
Read More