Brewing Up Supply Chain Solutions on International Coffee Day
Fill up your cups with piping hot joe; it's International Coffee Day!
Today shouldn't just be a day to enjoy our favorite brew, though, but a day to think about how to ensure the future of one of the world's favorite legacy drinks. Environmentalists have pointed to accelerated climate change as a threat to future yields of the crop, and on top of that, supply chain issues around the world have exacerbated concern for future pricing and availability of certain coffees.
For context on what a more sustainable global coffee supply chain looks like, how traceability as a tool will be put to the test for sustainable coffee, and how communities use coffee to build culture, we sourced…
Alina Gross, Forbes Contributor and Marketing Strategy Specialist at SAP.
TJ Fairchild, former UnderCover Boss participant and founder of Commonplace Coffee.
Latest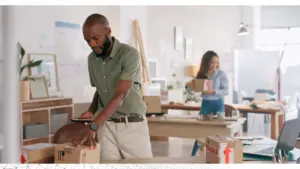 November 29, 2023
While the logistics industry often gravitates toward cutting-edge technology, Wesley Boyce, an Assistant Professor of Practice in Supply Chain Management and Analytics at the University of Nebraska-Lincoln, brings to light the enduring significance of radio communication. In a world enthralled by digital innovation, he argues that the simplicity of radios could be their greatest […]
Read More