China Says No More U.S. Agriculture: Business Casual
Farmers in the United States got some bad news this week as the Chinese Commerce Ministry announced that China will no longer be buying American agricultural products. As the trade war between the U.S. and China continues to drag on, the growing question is whether or not American farmers can continue to endure it.
According to CNBC, U.S. farm exports to China totaled $5.9 billion in 2018. Losing that entire market could do longterm damage the agriculture industry in the United States. Hear Daniel Litwin & Tyler Kern discuss on the August 9th episode of Business Casual.
Tune in to Business Casual, MarketScale's live radio broadcast, every Friday at 8 a.m. CST.
Latest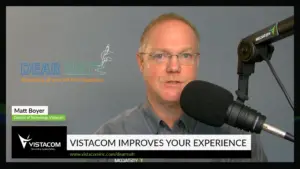 December 11, 2023
In a time when the AV industry supply chain faces unprecedented challenges, understanding its current status and future trajectory is crucial. In this week's segment of "Dear Matt," presented by Vistacom, host Matt Boyer, the Director of Technology at Vistacom, brings his over 30 years of experience in the audiovisual industry to the status […]
Read More