Dunkin' Shows How Effective Rewards Programs Drive Spending
Dunkin' Loyalty Rewards Revamp
In mid-October, Dunkin' revealed a new rewards program in an attempt to "make it a lot more robust, to have more menu items available," said Barbara Castiglia of Modern Restaurant Management.
However, some reward members report that the value has decreased. It seems that it now takes longer to earn similar rewards. Restaurant Business Online stated that customers were "a lot further from their free cold brew."
"Any kind of restaurant guests are spending more wisely. They're making choices about where to spend their dollars and where they're going to get value," said Castiglia.
If Dunkin's program has shifted further away from customers, the restaurant may lose loyalty from past customers. Only time will tell.
Millennials and Gen Z Want to 'Beat the System'
Rewards programs promote loyalty. However, different generations of customers expect different value.
"Paytronix has a great report on loyalty. They found that 55% of restaurants report that their loyalty check sizes have increased more than the price of their items and they also found that last year, loyalty spending hit the highest spending on record," said Castiglia.
An article from The Street explores the survey. Astoundingly, it reported that the survey found "anywhere from 5 to 17% of overall business revenue is driven by the most loyal 2 to 3% of customers" and that younger loyalty program members "are driving a generational shift in age and spending across loyalty programs.'"
Younger generations want to feel like they have found a hack to their everyday purchases, or that they're beating the system. Effective loyalty programs understand their customers' motivations for signing up for the program and regularly using it.
Mutual Benefits
"Ultimately, loyalty is a two-way street. If you want a guest to be loyal to you, you have got be loyal to them. Everything in this business is about building relationships to bring people in, and building relationships involves keeping relationships and listening to what your guests want," said Castiglia.
Taco Bell and PF Chang's have harnessed exclusivity to promote their rewards programs. Others like Lyft, generate discounts with regular use. Of course, during inflation, saving money is a motivator for customers of all ages.
Key Points:
●      Dunkin' revealed updates to it's rewards program.
●      Rewards programs promotes spending.
●      Loyalty is a two-way street.
Latest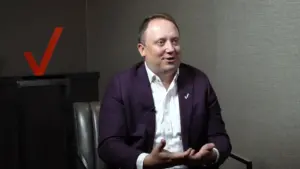 December 1, 2023
For a special episode of The Verizon Partner Network the focus was on the considerable role of partnerships in the Verizon Partner Program and the leaders shared their perspectives on the initiative. Their conversation brought about a lot of thought-providing context on the evolving telecommunications landscape. In today's era, collaboration and integration are key to […]
Read More