How Close Was America to a Thanksgiving Without Turkey?
It is the week after Thanksgiving, and all the turkey in the house has likely moved from the freezer to a leftover container in the fridge. But what is the impact this one holiday has on the food service industry? Where does all that turkey come from?
It is easy to assume that Thanksgiving is an all-out scramble for farmers, grocers, and processing plants alike, but in reality preparation for Thanksgiving is essentially a year-round process. The instant the holiday season ends, preparation for the next year begins.
According to the Minnesota Turkey Growers Association, turkey growers begin in January and start "putting birds into cold storage" then "turkeys destined for the freezer are produced year-round."
This process of flash-freezing "locks in the freshness" and is crucial for ensuring an adequate turkey supply, even in years like 2015 when 49.5 million chicken and turkeys died of the avian flu.
Farmers are the ones who do the most important job in regards to this holiday. They invest early morning hours every single day, checking "feed lines, water lines, and heaters," according to Butterball, and then proceed to be on call 24 hours a day 7 days a week, sometimes checking in on their turkeys at least 15-20 times a day.
In 2017, American farmers produced "243 million turkeys, more than 1.6 billion pounds of pumpkins, 8.4 million barrels of cranberries, 1.8 billion pounds of green beans" in addition to potatoes and sweet potatoes to meet Americans' Thanksgiving dinner needs. The vast majority of these farms are family owned. North Carolina, one of the top turkey-producing states in the U.S., has an average farm size of 168 acres, and 87.6% of their farms are owned by families.
In Minnesota, the highest-ranking state in turkey production, farmers collectively raise 44 million turkeys per year, and many of these farmers are third, fourth and fifth-generation turkey farmers.
Turkey farms are walked through regularly by farmers, and in this manner it is easy for them to identify and treat sick birds. Many turkey farmers even compare caring for the birds to caring for their own children. Special precautions are taken to ensure that no outside diseases are allowed to enter the farm, and each farm employee is properly sanitized and clothed before interacting with the animals.
Another important aspect of turkey production, turkey processing, still consists of many steps that are done by hand. This contributes to the approximately 1.8 million jobs the production and processing of poultry provide to United States families. Processing jobs involve working with dangerous machinery, and the repetition of movement can even cause musculoskeletal injuries.
In addition, processing plant workers are involved in the part of food production the consumer least wants to think about. They aid in the draining, evisceration, and other necessary steps to prepare the birds for public consumption, but this work can often be taxing and nauseating.
Thanksgiving dinner is a meal that goes through an incredible amount of work to reach our plates. And while we may have been taught growing up to be sure to thank those who prepared the meal, when it comes to Thanksgiving, our thanks could certainly go farther. From the grocers, to the processing plant employees, to local farmers, Thanksgiving dinner is not possible without the hard work of dedicated fellow Americans.
For the latest news, videos, and podcasts in the Food & Beverage Industry, be sure to subscribe to our industry publication.
Follow us on social media for the latest updates in B2B!
Twitter – @FoodMKSL
Facebook – facebook.com/marketscale
LinkedIn – linkedin.com/company/marketscale
Latest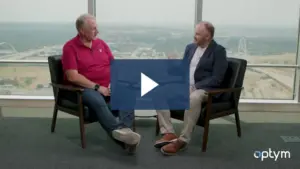 September 26, 2023
Making LTL shipping frictionless is more than possible; it's happening today. How can one challenge the status quo and embrace technological transformation in an industry that has historically resisted change? In this captivating episode of Semi-Related, Chris Torrence sets the stage for a riveting conversation with Todd Florence, the Chief Information Officer of Estes […]
Read More