The U.S. Treasury Designates China a Currency Manipulator: What Comes Next?
Retailers and agriculture professionals are paying close attention to the ongoing developments in the China-U.S. trade war.
The United States Treasury on Monday declared China a currency manipulator, which the Asian nation steadfastly rejected.
The recent round of tariffs on $300 million on Chinese goods set to begin on Sept. 1 triggered China to devalue its currency in order to make its exports more attractive on the global marketplace.
The latest tariffs issued by President Donald Trump specifically target products found in retail products like footwear and children's toys.
China also officially pulled out of buying U.S. agricultural products. The country is America's fourth biggest importer of farm products as of 2018 behind Mexico, Canada and Japan.
The American farmland has already been damaged by serious floods and the ongoing trade war and it is unclear what solutions are on the way.
For the latest on the trade war between the U.S. and China, head to our industry pages! You can also follow us on Twitter at @MarketScale. Join the conversation on our Market Leaders LinkedIn groups today!
Latest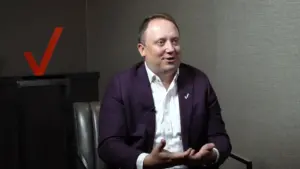 December 1, 2023
For a special episode of The Verizon Partner Network the focus was on the considerable role of partnerships in the Verizon Partner Program and the leaders shared their perspectives on the initiative. Their conversation brought about a lot of thought-providing context on the evolving telecommunications landscape. In today's era, collaboration and integration are key to […]
Read More