What to Know About the Latest Round of Tariffs on Chinese Goods
A new set of tariffs on Chinese goods has the retail industry in a state of unease. President Donald Trump on Thursday announced a new set of tariffs that will go into effect Sept. 1.
The policy will add an additional 10% tariff on $300 billion of Chinese goods.
Toymakers could be particularly affected by this announcement. These tariffs will target materials commonly found in children's items, electronics and clothing.
In response, companies like Hasbro and Mattel have announced explorations to new countries for production. Nearby countries like Vietnam and India seem poised to be on the receiving end of manufacturing moves out of China.
Hasbro stated it plans to have only half of its products shipped from China by the end of next year, according to CNBC.
Footwear providers also expect to be hit.
"70 percent of every pair of shoes sold in the U.S. comes from China," Footwear Distributors and Retailers of America President and CEO Matt Priest said in a statement.
Although some companies have shifted production out of China, on such a short timeline there is no way for companies to move supply chains and production in time to avoid this round of tariffs.
With consumer products being largely in the crosshairs of this round of tariffs, there is an expectation that the general public will see direct price raises. This could last until a new trade deal is reached, or as long as companies take to move production elsewhere.
For the latest retail news, head to our industry page! You can also follow us on Twitter at @RetailMKSL. Be sure to join the conversation with fellow professionals in our Market Leaders LinkedIn group!
Latest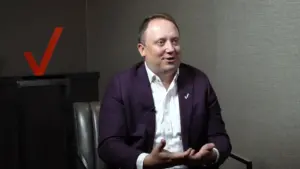 December 1, 2023
For a special episode of The Verizon Partner Network the focus was on the considerable role of partnerships in the Verizon Partner Program and the leaders shared their perspectives on the initiative. Their conversation brought about a lot of thought-providing context on the evolving telecommunications landscape. In today's era, collaboration and integration are key to […]
Read More