Censis Technologies, Power Panel: Quality vs. Productivity, the Sterile Processing Battle Royale
Get your CE certificate here
There is a long-standing debate in sterile processing of quality vs. productivity. It's a pivotal juncture, fueled by technological advancements and stricter regulatory measures. Approximately 0.5% to 3% of patients undergoing surgery experiences an infection at or adjacent to the surgical incision site, highlighting the critical need for effective sterile processing.
Can the industry find the right balance between productivity and quality, or does one inevitably come at the expense of the other?
Welcome to this episode of Con-Censis, where we put industry experts head–to–head in the debate on quality vs. productivity in sterile processing. Hank Balch, Founder and President of Beyond Clean, moderates a Power Panel of experts comprising of Seamus Johnson, Sr. Director of Application Development at Censis Technologies, Courtney Mace Davis, Director of Sterile Processing at NorthShore University Health System, and Lila Price, a sterile processing leader, advocate, and author. Together, they examine the labyrinth of sterilization procedures, the role of technology, and their implications for healthcare professionals and patients alike.
Highlights from this sterile processing battle royale include:
Analyzing the evolving definitions of quality and productivity in sterile processing
Discussing the pivotal role technology plays in increasing productivity without compromising quality
Scrutinizing the challenges and expectations that sterile processing departments face in balancing quality and productivity
Hank Balch is an industry veteran with over a decade of experience in sterile processing. Starting as a front-line technician in 2009, Balch worked up to managerial positions in health systems across Kentucky and Texas. In 2017, he founded Beyond Clean, a clinical education and networking platform known for its insightful podcasts and virtual events.
Seamus Johnson, with nearly two decades of experience at Censis Technologies, primarily focuses on writing code and leads the company's innovation team. His in-depth exploration of the data behind productivity and quality brings a unique perspective to the discussion.
Courtney Mace Davis, who transitioned from a quality manager for a medical device company to the Director of Sterile Processing, lends her expertise in medical devices and process improvement to the conversation. With twelve years of experience in sterile processing, her insights into quality control are instrumental.
Lila Price, a seasoned sterile processing technician since 2010, offers an on-the-ground perspective. Price has amassed diverse experiences as a traveling manager and brings an invaluable perspective on the real-world implications of the quality vs. productivity debate.
Together, these panelists aim to shed light on the pressing challenges faced by sterile processing professionals, shaping a more informed, efficient, and patient-focused industry.
Latest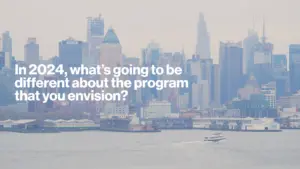 December 1, 2023
In the dynamic telecommunications landscape, Verizon's Partner Network continues to evolve, adapting to new trends and opportunities. For another segment featuring Mark Tina, VP of Indirect Channel Distribution and Channel Chief at Verizon Business Group, he explores exactly what types of significant changes and advancements the Verizon Partner Network will see in 2024. In this […]
Read More