Part 1: State of the Union for Sterile Processing and Technology
Many areas of healthcare struggle with staffing issues, requiring personnel to do more with fewer resources. Sterile processing departments are not immune to these issues. Today, increased responsibilities and difficulty finding and retaining qualified employees to manage these critical tasks are challenging to solve.
Even with data tracking tools and platforms, making sense of all that collected data to take actionable steps to create efficiencies can take time and effort. So, what can sterile processing departments do?
Tyler Kern, the host of ConCensis, welcomed three guests to the show to discuss the issue and a solution Censis created to work together with its CensiTrac Instrument Tracking System to provide actionable insights that will help streamline operations to achieve department goals. CensisAI2 Productivity is that solution, and on this first of three episodes, Seamus Johnson, Sr. Director of Application Development for Censis, Jeff Long, Network Director of Sterile Processing at St. Luke's University Health Network, and Cody Troutt, Director of Central Sterile at Williamson Medical laid the foundation for the need create productivity solutions for sterile processing departments.
This first discussion with Kern, Johnson, Long, and Troutt includes the following:
Why measuring productivity in sterile processing departments is essential
The staffing challenges SPD departments face in today's healthcare landscape
Validating staffing needs through actionable data
"Always have an elevator speech in your back pocket," Troutt said. "Because you never know when you'll get on the elevator, and your chief, whatever title, will be there. And you must have that in your back pocket, ready to go all the time. Data is something that they'll most always listen to."
Seamus Johnson is an experienced Senior Software Engineer with a demonstrated history of working in the hospital & healthcare industry. Johnson's proficiency in Software Architecture, Agile Methodologies, C#, Angular, and TypeScript makes him a valued asset to the Censis team, where he's spent most of his career.
Jeff Long is an experienced Department Director with a demonstrated history of working in the hospital & healthcare industry. Long is skilled in Medical Devices, Infection Control, Orthopedics, Capital Equipment, and Healthcare. Strong business development professional with a Bachelor of Arts (BA) focused on Organizational Management and Leadership Development from Ashford University.
Cody Troutt is an experienced Customer Service Manager with a demonstrated history of working in the hospital & healthcare industry. Troutt's a strong support professional skilled in Coaching, Medical Devices, Sales, Team Building, and HR Policies.
Latest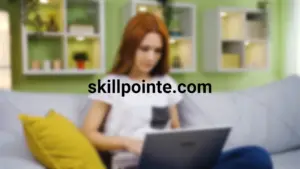 November 30, 2023
Adopting an entrepreneurial mindset is increasingly essential in today's diverse professional world. This approach, emphasizing resilience and innovation, is applicable in various careers, encouraging individuals to see opportunities in challenges and to think beyond conventional methods. SkillPointe recognizes the importance of aligning this entrepreneurial spirit with career aspirations. The organization assists individuals in transforming […]
Read More