Electronic Health Records Poised to Benefit Healthcare with New Partnerships
Electronic Health Records (EHR) Big Tech is teaming up with big tech to transform healthcare.
Three giants in the electronic health record industry, Epic, Meditech, and Oracle Cerner, recently announced agreements with several Big Tech organizations and some tech startups to provide improved offerings to healthcare organizations.
Epic entered into an agreement with Google Cloud, enabling health systems to migrate their EHRs to the cloud. Meditech entered a similar partnership with Google. In addition, Meditech is integrating its platform with digital care company SeamlessMD.
Oracle Cerner partnered with life sciences company Labcorp to manage hospital-based laboratories in 10 states. This partnership allows Labcorp to standardize and optimize workflows for better efficiency and support information sharing.
If overcoming healthcare challenges, and improving the EHR process is the goal, then these announcements are sure to move the industry in a positive direction. David Kemp, Healthcare Lead at MarketScale, shares the industry's enthusiasm about the partnerships.
David's Thoughts
"So if you've been around healthcare long enough, you know interoperability is a big challenge. Exchanging data between systems is important for a lot of reasons, mainly to integrate that data to make better, smarter decisions for the patient to improve the patient outcome. But interoperability has always been a challenge, and so exciting news here is that Epic, arguably the largest electronic health record provider in the space is launching The Connection Hub on January 9th. It's essentially a website where other vendors can prove and be documented or attain interoperability certification through Epic. This will allow providers, and other Epic users to come on and see what vendors they should use to maybe fill in some gaps or some holes in their functionality.
So I think this is a good step for the industry. I think it's a good step for providers to be able to have access to that information and make smarter, easier, quicker decisions on what vendors to consider when evaluating during the sales process. But it'll be interesting to see what Epic does with this data.
Now they get to see who has that integration built out in the space, what maybe features or functionalities they're able to provide to the provider community, and maybe they start making decisions on what next features and functionalities they want to add to the Epic system. Ultimately, I think it's a benefit for everybody.
It allows those vendors to get exposure to the providers that they want to work with. It gives the information to the providers when looking to fill gaps in their features and functionality, but Epic because they own the data might benefit the most. Overall, I think it's a positive step in the right direction and uh, we'll see what it really looks like on January 9th when Epic launches the Connection Hub."
Article by James Kent
Latest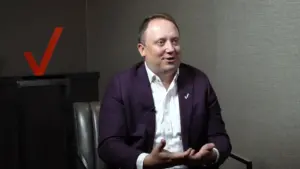 December 1, 2023
For a special episode of The Verizon Partner Network the focus was on the considerable role of partnerships in the Verizon Partner Program and the leaders shared their perspectives on the initiative. Their conversation brought about a lot of thought-providing context on the evolving telecommunications landscape. In today's era, collaboration and integration are key to […]
Read More