Closing the Gap Between Hotels and Social Media Strategy
Welcoming back Calvin Tilokee, the brain behind the famous Instagram page RevParblems. The last time we had him on, Calvin shared with us the affects the pandemic has had on the hotel industry. Since then, Calvin has now started his own social media management company Revpar Media.
Calvin has spent his 2020 quarantine immersing himself in the industry and creating a niche company. With his social media expertise, he is bridging the gap between hotels and social media strategy.
During this turbulent time, so many individuals in the travel and hospitality industry have been furloughed or let go–which begs the question, what does one do now? Without a doubt, this is a time of change. This is the time for those in the industry to explore their Plan B options and use this time to explore new hobbies and untapped skills. The travel industry is rapidly changing as the world shifts to battle this pandemic.
Shifting the conversation to the travel industry, we recently discussed the EU Travel Ban. The United States has been seen as a threat for public health and it goes to show that the US really needs to get things together. The country is so focused inwards, turning a blind eye to how other countries have responded to the pandemic on a global level. Learning about other countries' responses could shed some light as to where America needs to improve.
In other big news, Qantas had just announced that they will not be doing international flights until March of 2021. It will be interesting to see what other airlines will follow suit.
Now as the travel industry is looking towards Q4, it will really be a make or break time for hotels. If a recovery isn't seen in the last quarter of this year, we might likely not see a rebound until Q2 of next year. Ultimately, the biggest question is how long can businesses sustain themselves without revenue. There is no blanket answer to that. It is the harsh reality that we are currently living in.
All in all, this is a time for shifting. From work to our routines to the way we travel, we are seeing everything evolve.

Latest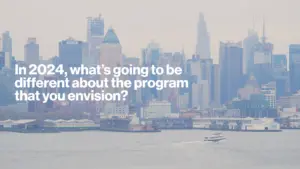 December 1, 2023
In the dynamic telecommunications landscape, Verizon's Partner Network continues to evolve, adapting to new trends and opportunities. For another segment featuring Mark Tina, VP of Indirect Channel Distribution and Channel Chief at Verizon Business Group, he explores exactly what types of significant changes and advancements the Verizon Partner Network will see in 2024. In this […]
Read More