Cruise Lines Adapt to Rough Waters with Ever-Changing CDC Guidelines
Upgrading its COVID-19 Travel Health Notice for cruise ship travel to a Level 4, the highest level it carries, the CDC dropped a hammer on the industry, and warned eager travelers looking to revel in the Caribbean sun to "avoid cruise travel, regardless of vaccination status."
Though travelers were still found enjoying massive New Years Eve celebrations at sea the day after the CDC's announcement, Royal Caribbean recently posted another quarterly loss, its eighth one in a row. The cruise company is attributing these losses to cancellations and a drop in booking numbers, showing the impact of Omicron's spread on revenue and consumer attitude.
But even following the CDC's guidelines is becoming confusing for travelers and cruise liners alike. While the Level 4 health notice remains, the CDC has also made it optional for cruises to heed their recommendations in the first place.
It's easy to see why there's so much uncertainty right now for cruise liners. Regardless, those that are still in business haven't lost their focus on safety.

Small Ship, Big Priorities
Dan Blanchard, Owner and Chief Executive Officer of UnCruise Adventures, says that UnCruise Adventures has adapted since the start of the pandemic; they were actually at the forefront of doing so.
"We were the first small ship, or first ship anywhere, to have fully-vaccinated crew and guest requirement. The first boat left in April, and operated with guests on it the 2nd of May of last year," he said.
UnCruise Adventures' operations double-down on being more than just a cruise, which gave them another leg up when shifting to a socially-distanced reality. By prioritizing small crews, 84-passenger trips, environmentally-friendly tourism, and a commitment to exploring the open outdoors rather than keeping the entertainment on-board, COVID safety came naturally.
"Because we're based on outside-the-boat, our folks hardly spend any time on the boat. They're out kayaking and snorkeling, hiking and paddling. The chance for exposure is greatly reduced.
The cruise line has maintained its policies since May of 2021, and has added another layer of safety, not allowing children on board since they are currently unable to be vaccinated.
"We've required full vaccination of all crew and passengers, we now require boosters as well," Blanchard said. "So you couple that with testing, you couple that with mask use on board, and you really create an exceptionally tight envelope."
Blanchard acknowledges that the CDC's guidelines can cause panic in passengers, even fully vaccinated ones, and that it's a difficult environment to navigate. But by putting the traveler experience first, and maintaining their reputation as a thoughtful cruise liner, they've insulated themselves from major loss of revenue.
"If they're plain fearful about, 'I just heard about this CDC thing, I'm having panic attacks about this, I don't know if I can go on my trip,' we're going to treat them well, we're going to give them credit for a future trip…that doesn't mean they get a refund, but it does mean they can come later," he said. "We've had very few, since that CDC announcement, people actually cancel, I think it's less than a dozen. Most people are gonna come on later."
Blanchard and his team are proud of their measures even as the CDC raises health notice levels on cruises. Good intentions are one thing; results are another. UnCruise's commitment to safety protocols was a success in 2021 compared to the rate of spread across the country, and could act a guidepost for other cruise companies as they feel out the future of their industry.
"Last year out 4700 guests, we had two tenths of one percent of people that tested positive, which is lower than the population at large," Blanchard said.
Understanding the CDC's Recommendations
Blanchard understood the safety of crew and passengers came first; The science behind COVID's spread has made it clear why it's so important to keep safety a priority on cruises.
Dr. Karen Edwards, Professor and Chair of the Department of Epidemiology and Biostatistics at University of California Irvine, provided insight as to why making continuous safety adjustments and taking precautions, regardless of the CDC's advice, is so critical for cruise lines. One of the key reasons is because of the Omicron variant's extreme transmissibility; according to Dr. Edwards, just following certain previous COVID precautions might not be enough, a good-enough motivator for the CDC to raise new warnings at the end of the year.
"It's much more transmissible, so just being in proximity to somebody who is positive for less than 15 minutes, even, you may increase your chances of getting the omicron variant," Dr. Edwards said.
The confined space of cruise ships is yet another contribution for the essentiality of precautions. With many activities taking place in enclosed spaces, there is concern for easy spread according to Dr. Edwards.
"On these cruise ships, they are relatively small in terms of the indoor spaces, and you are in close proximity to other people a lot of the time," Dr. Edwards said. "So, it's that proximity to other people in indoor setting that increases the risk and allows the viruses to spread more quickly."
Rough Revenue Waters, But an Open Ocean of Possibilities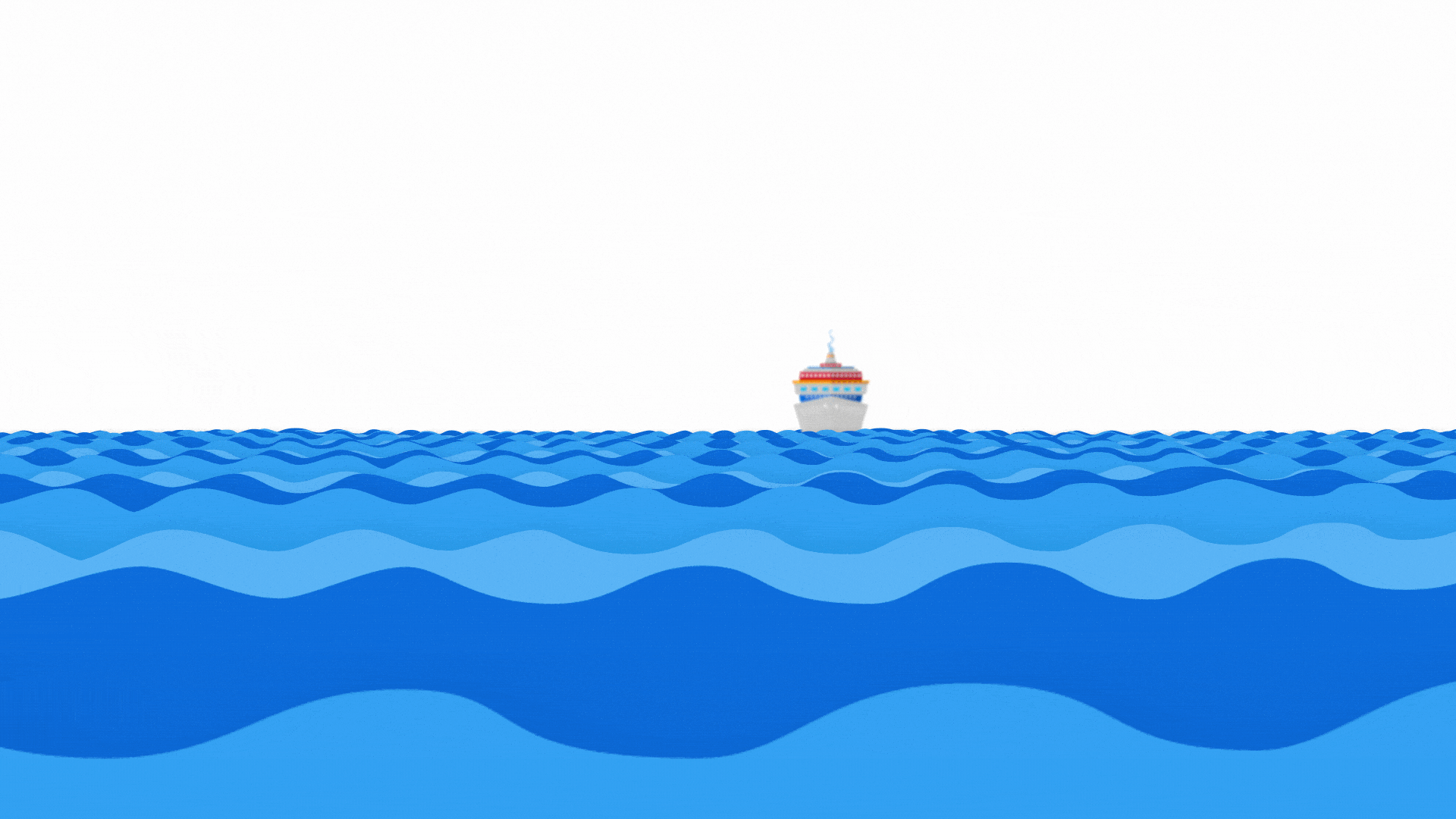 Cruise lines have learned to adjust their guidelines and prioritize safety measures to ensure March 2020 doesn't repeat for their industry, both to prevent COVID spread, but of course, to prevent loss of revenue. In 2020 and 2021, revenue was down globally for the cruise industry by over 20 million more than what it was in 2019 before the pandemic, according to Statista Mobility Market Outlook.
In order to combat lost revenue, the cruise industry is trying to find ways to stay afloat. Colleen McDaniel, Editor in Chief of Cruise Critic, the world's largest consumer cruise website, explained some of the ways the industry is working to address safety measures on ships.
"There's not going to be any skirting the lines here. They're going to do what's best to get the industry back safe and healthy," McDaniel said, "If that means having to extend mask mandates, they're going to do that, because they do want to keep people safe. Vaccinations do look like they're going to be a requirement for at least the near term, but probably for an extended period."
McDaniel was clear that the path forward for cruise liners is relatively clear: a safer experience for travelers means more revenue for the industry.
"They recognize that, hey, having people come on board, ensuring their safety, ensuring their health, and ensuring they still have a good time, it's all important to getting back to that 100% capacity and truly the boom in the industry we were seeing in 2019," she said.
With all the changes cruise lines have made with precautions and requirements, McDaniel believes a repeat of 2020 is unlikely for the industry. She is confident that travelers will recognize the advisement and take precautions where they see necessary.
"I think that the cruise industry recognizes that that CDC recommendation is part of any number of considerations that people might take into account when thinking about a cruise and some people might place a greater weight on it," McDaniel stated. "Whether or not people cruise is truly a personal decision, certainly that announcement is part of the information people are going to have to take when doing research about whether or not to cruise."
Latest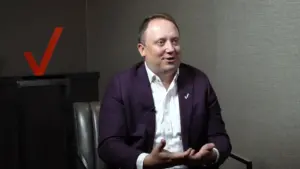 December 1, 2023
For a special episode of The Verizon Partner Network the focus was on the considerable role of partnerships in the Verizon Partner Program and the leaders shared their perspectives on the initiative. Their conversation brought about a lot of thought-providing context on the evolving telecommunications landscape. In today's era, collaboration and integration are key to […]
Read More