Can the Benefits of Amazon Sidewalk Outweigh the Risks of IoT Silos and Network Interference?
Amazon Sidewalk has launched into its next phase of growth as the company opens the network to developers, increasing potential to significantly disrupt IoT as we know it.
In the early days of Sidewalk, which Amazon announced in 2019 and launched in 2020, only a few developers could build applications for the low-bandwidth, long-range wireless network. Now, Amazon Sidewalk is preparing for community-generated IoT solutions for its network, shipping software and hardware kits to developers around the country.
It's also shipping out test kits for end-users to check the status, reach and quality of Sidewalk connectivity in their neighborhood. Chances are that connectivity is pretty good; According to Amazon, Sidewalk coverage now extends to 90% of the U.S. population.
As Amazon ramps up the expansion of the Amazon Sidewalk network and opens up the ecosystem to more developers, discussions of Sidewalk's impact on IoT grows, too. Growing the Sidewalk network could ultimately make it so all our devices, personal and professional if you're a remote work enthusiast, always have access to an internet connection. Involving more developers in this process could also create more interesting applications as the number of compatible devices increases.
The emergence of a new IoT ecosystem, though, comes with its own set of challenges. Namely, Amazon Sidewalk and its vision for community-based IoT ecosystems could end up creating IoT silos and wireless technology interference.
What does this mean for the future of Amazon Sidewalk and the growing IoT industry as a whole? Hatim Jamali, embedded IoT engineer at low bandwidth IoT connectivity services company 1NCE, breaks down what he sees as some of the crucial challenges to overcome if Amazon Sidewalk is to be successful.
Hatim's Thoughts
"The Sidewalk Projects by Amazon is a wireless network that has the potential to impact the IoT landscape. One of the most significant impacts of this project is that it could help accelerate the adoption of IoT by providing a potential compliment to the existing cellular IoT network by serving as a backup connectivity solution in case of network outages or extending the coverage of cellular networks in area with poor coverage.
However, there are several crucial challenges associated with this project. The use of unlicensed spectrum could cause interference with other wireless technologies. The Sidewalk projects could create a new set of standards and protocols that are not interoperable with existing IoT technology, which could limit the scalability and interoperability of IoT deployments.
The limited coverage area of the Sidewalk network, which is currently available in the U.S., could also pose a challenge for IoT application requiring a global connectivity, expanding the Sidewalk network to other regions who present challenges related to the regulatory compliance and availability of unlicensed spectrum.
Overall, the Sidewalk has the potential to impact the IoT landscape positively, but careful consideration of these challenges are necessary to ensure its success."
Article written by Adrienne St. Clair.
Latest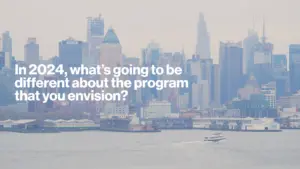 December 1, 2023
In the dynamic telecommunications landscape, Verizon's Partner Network continues to evolve, adapting to new trends and opportunities. For another segment featuring Mark Tina, VP of Indirect Channel Distribution and Channel Chief at Verizon Business Group, he explores exactly what types of significant changes and advancements the Verizon Partner Network will see in 2024. In this […]
Read More