What Does a New Generation of Digital Nomads Mean for Business?
On this episode of The Suite Spot hosts Carlos Vargas, Howard Holton and Paul Lewis talked about the current state of "digital nomadism" and how COVID has affected the idea of employment based on location.
The older generation often cashes in their assets post-retirement and invests in an RV-based lifestyle, making it easier to live on social security while being mobile and seeing the country. Similarly, the younger generation now entering the workforce is finding the cost of entry prohibitive, whether in terms of college education or housing, and has created a gig economy to supplant the traditional working environment. According to Howard, that sort of mentality has been elevated into a new normal for all workers during the pandemic.
"What I think is interesting is when we look at what's happened with COVID…COVID pushed everybody to work from home. In that case, it's no longer participation in the gig economy, it's maintaining a regular job and now being able to do this lifestyle. And now being able to embrace the thing that brings you happiness that's no longer zip code bound."
Paul mused on how this new reality could possibly shape the coming decades and asked Howard to describe employment in the 2070s.
"I think we're entering an economic opportunity that's never existed before. I think before COVID the options were far more limited than they are post-COVID. And what I'm really hoping is 2070 looks like a whole bunch of people that took risks on things that didn't make sense pre-COVID, and yet established something totally new post-COVID. And I think that opportunity absolutely exists today, and I'd love the opportunity to not only witness it, but to be part of it," said Howard.

Latest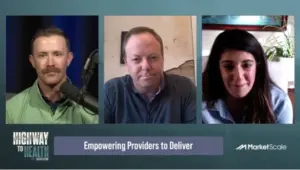 December 6, 2023
The healthcare industry is undergoing a significant transformation, driven by the need to improve patient experiences, access, and outcomes. Amidst this shift, contract lifecycle management (CLM) is emerging as a critical tool for healthcare providers. With the increasing pressure on cost management and compliance, healthcare organizations are seeking solutions that streamline operations and enhance […]
Read More