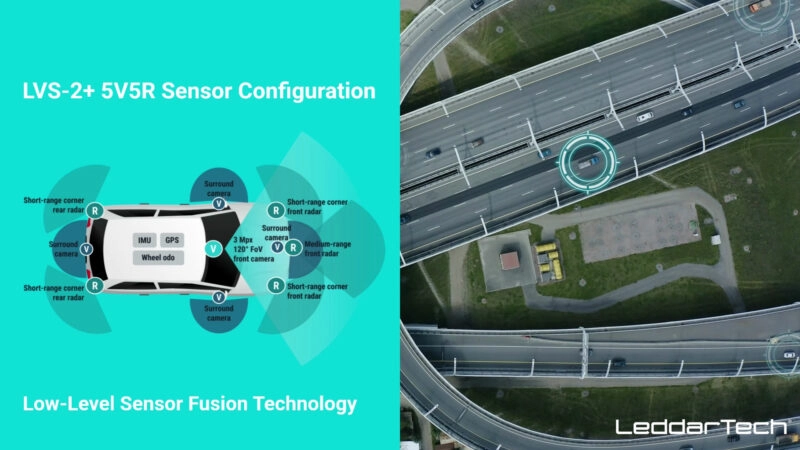 The newly launched LeddarVision LVS-2+ is a comprehensive surround-view fusion and perception software stack supporting premium L2/L2+ ADAS highway assistance and 5-star NCAP 2025/GSR 2022 safety applications. Based on LeddarVision architecture with low-level sensor fusion, LVS-2+ efficiently extends the LVF front-view product family 1VxR sensor configuration to a 5V5R configuration, enhancing support to TJA and […]
Read More
Latest
Latest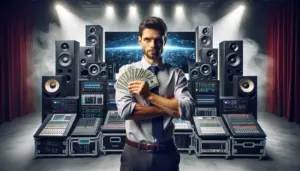 December 8, 2023
Mastering AV sales strategies in a global professional audio-visual (Pro AV) market, poised to reach $79.2 billion by 2028, requires much attention to detail. The surge in demand from corporate, government, and institutional sectors, driven by the need for enhanced productivity and efficient working environments, gives AV sales pros a lot of opportunity. In […]
Read More
Latest leddartv-Corporate
Latest leddartv-LeddarVision Performance
Latest leddartv-Off Road Perception

January 1, 2023
The video showcases the capabilities of LeddarTech's Off-road 3D terrain model, emphasizing its potential applications across diverse industries such as agriculture, construction, and mining. By capturing intricate details of the terrain, obstacles, and features, this technology enhances decision-making processes in challenging off-road scenarios. The benefits of this technology extend to autonomous vehicles operating in […]
Read More
The video highlights how LeddarTech's off-road 3D environmental modeling technology is poised to transform various industries, including agriculture, construction, mining, and more. By utilizing advanced sensor technology, this system captures precise data about the terrain, obstacles, and surroundings in off-road environments. The technology's ability to generate high-resolution 3D models serves as a powerful tool for […]
Read More
Latest leddartv-Presentations
Latest leddartv-Sensor Fusion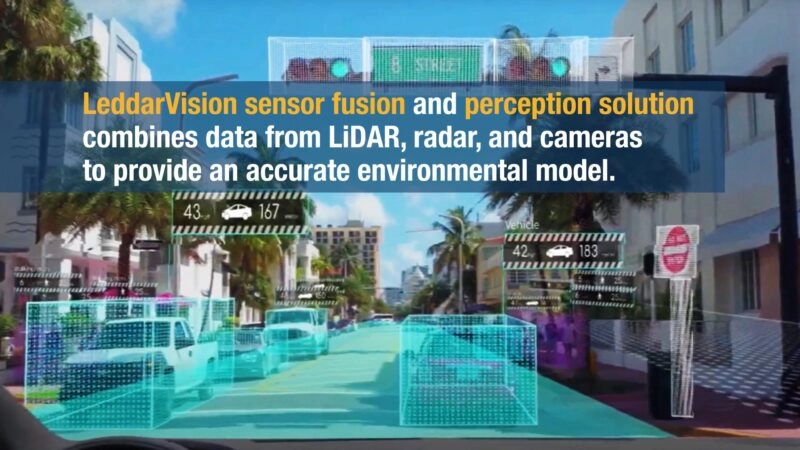 January 1, 2023
Raw data, fused to perception. This state-of-the-art solution enables the detection of the various objects in the scene, including vehicles, pedestrians, bicycles, drivable road, obstacles, signs, lanes, lane lines and more. LeddarVision also detects very small obstacles on the road with better detection rates and less false alarms than legacy "object fusion" solutions. Unclassified obstacles […]
Read More
Join us for a facility tour of our Israel office where the team is focused on the development of the LeddarVision sensor fusion and perception platform. This platform enables Level 2-5 ADAS and AD on-road and off-road vehicles. LeddarVision combines AI and computer vision technologies and deep neural networks with computational efficiency to scale up […]
Read More
January 1, 2023
The newly launched LeddarVision LVS-2+ is a comprehensive surround-view fusion and perception software stack supporting premium L2/L2+ ADAS highway assistance and 5-star NCAP 2025/GSR 2022 safety applications. Based on LeddarVision architecture with low-level sensor fusion, LVS-2+ efficiently extends the LVF front-view product family 1VxR sensor configuration to a 5V5R configuration, enhancing support to TJA and […]
Read More
January 1, 2023
Today's ADAS, primarily focused on front-view perception, can be enhanced by using full surround situational awareness. However, to achieve this 360° perception, significant growth in AI computing power is needed to process input from more sensors and more complex applications. The LeddarVision fusion and perception stack, empowered by the Hailo-8™ AI processor, enables a highly cost-effective […]
Read More
January 1, 2023
Luc Sirois, Quebec's Chief Innovator and head of the Quebec Innovation Council, shares his impressions during a road demonstration of LeddarTech's latest technological achievements and LeddarVision products.
Read More
January 1, 2023
Implementing and commercializing a comprehensive, scalable end-to-end perception program to support all levels of ADAS in the automotive market is known to be highly challenging. LeddarVision makes your vision a technical and commercial reality with groundbreaking fusion and perception innovation that democratizes the deployment of advanced, cost-effective ADAS and AD features, enabling safer and smarter […]
Read More
January 1, 2023
Accelerating safer ADAS deployment with high-performance low-level fusion and perception software: An inspiring presentation at CES 2023 in Las Vegas on LeddarTech's vision for the future of advanced driver assistance systems and autonomous driving.
Read More
January 1, 2023
Senior Manager of Business Development and Strategy at LeddarTech's Sensor Fusion & Perception Center in Or Yehuda, Israel, Stav Yoffe introduces key features and benefits of LeddarVision sensor fusion and perception software.
Read More
January 1, 2023
LeddarTech provides innovative low-level sensor fusion and perception ADAS and AD software technology that delivers high performance and is scalable, cost-effective, and sensor-agnostic. These solutions enable customers to solve critical environmental sensing, fusion, and perception challenges across the entire value chain.
Read More
January 1, 2023
LeddarVision™ is a comprehensive raw data sensor fusion and perception software platform that delivers superior perception performance from any sensor combination (i.e., cameras, radars, LiDARs) into a single, unified environmental model. As a result, LeddarVision software enables the scalable development and faster deployment of high-performing ADAS and autonomous driving (AD) solutions.
Read More