The Weekly Scale: March 1st 2021
This week at MarketScale, we locked in the hottest roundtables, praised our AI overlords, and I asked myself who is the Steve Jobs of B2B.
Close the door of the fireplace, it's the start of a new week and it's time to scale up.
Can data revolutionize how homeowners manage and maintain their property?
This week on Dirt Work, host Adam Morrisey sat down with a start up out of Austin texas that is aiming to use AI & IoT to make the home less expensive and demanding to own.
As we exit the era of the pandemic, we are at a philosophical cross roads on the future of workspaces.
This week on Digital Directions, Radiant Technology Group's Doug Freutel discusses trends for leveraging digital signage to create future flexible workspaces in this first of a two-part discussion.
Every industry the world over is feeling the effects of innovative IoT solutions, and the restaurant and hospitality sectors are certainly no exception.
Intel's Orietta Verdugo joins To the Edge and Beyond to outline how intel is committing to elevate and personalize the guest experience in the restaurant and hospitality landscape, from drive-thrus to five-star overnight stays.
Today more than ever, Merchants need a partner they can rely on.
FreedomPay is hosting Next Level Commerce, a virtual event looking at the American payment revolution and the changing behavior of the consumer at the point of sale. Be sure to join this Thursday at 1030am CT.
Stop. Drop. and Shop. On the next MarketScale Roundtable we are bringing together some of the sharpest minds in ecommerce and brick & mortar to explore the retail rebound and the future of work
The panel will include:
Melissa Gonzalez, Retail Refined & Lionesque Group, Jack Hogan of Mashgin, Peter Ikeler, from SUNY Old Westbury, and April Sabral of retailu
Make sure to follow along for future roundtables. We are serving up a side of fries for our QSR round table on March 8th
I'll be back next Monday for The Weekly Scale but, until then, if you know of a story that you want us to cover, let us know with the hashtag B2BNeverSleeps.
Latest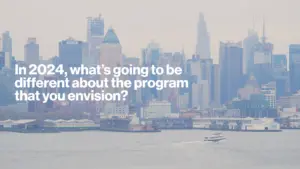 December 1, 2023
In the dynamic telecommunications landscape, Verizon's Partner Network continues to evolve, adapting to new trends and opportunities. For another segment featuring Mark Tina, VP of Indirect Channel Distribution and Channel Chief at Verizon Business Group, he explores exactly what types of significant changes and advancements the Verizon Partner Network will see in 2024. In this […]
Read More