Inductotherm Heating & Welding: A Torchbearer of Induction Technology in the UK
In the fast-paced realm of industrial technology, Inductotherm Heating & Welding stands at the helm of British innovation. As one of the UK's leading suppliers of induction technology, Inductotherm's influence extends across a myriad of sectors, from aerospace and automotive to heating, melting, and forging industries.
Wayne Hine, Managing Director, Glen Davis, Engineering Manager and  Adrian Wood, Sales Director sits down to talk about Inductotherm Europe.
The secret to Inductotherm's remarkable success lies in an extraordinary blend of expertise, experience, and an unwavering commitment to nurturing long-term partnerships with their clients. This isn't just about selling products; it's about establishing relationships that pave the way for mutual growth and success.
Inductotherm takes pride in its devoted workforce, which upholds the principles of Environmental, Social, and Governance (ESG). The company recognizes that continual employee training is beneficial not just for Inductotherm and its customers, but also crucial to advancing design technology. This dedication to nurturing human capital and evolving technology clearly demonstrates their commitment to sustainable business practices.
Armed with a rich legacy that spans over seventy years, the performance of Inductotherm's equipment is a testament to its reliability and excellence. However, this forward-thinking company is not one to rest on past laurels. Understanding the fast-paced nature of industry change, Inductotherm adapts and innovates, continually redesigning their equipment to meet the evolving needs of their customers.
This dedication to quality and innovation has earned Inductotherm the trust of its customers. They are not just suppliers; they're long-term partners, providing robust, enduring solutions supported by a team of experienced engineers. This comprehensive approach ensures that Inductotherm can address all aspects of the customer's inquiry and provide a complete scope of supply.
Inductotherm's unique approach to equipment design places them in a league of their own. Their technology is tailored to empower customers to maximize product capacity. Beyond that, their designs also focus on improving manufacturing quality, enhancing efficiency, minimizing downtime, and reducing waste. By striving to understand their customers' needs intimately, Inductotherm crafts equipment that helps clients reach their ambitious goals.
At the heart of Inductotherm's operation is a dedication to understanding and fulfilling customer aspirations. Whether it's about maximizing capacity, reducing waste, or improving efficiency, they offer equipment that serves as a reliable facilitator for these objectives.
In the realm of induction technology, Inductotherm Heating & Welding is not just a supplier; they are a trusted partner. They're a committed ally to their customers, passionately propelling the industry towards a more sustainable, efficient future. Their unwavering commitment to quality and customer satisfaction places them at the vanguard of the industrial technology sector, shaping the future of various industries across the globe.
Latest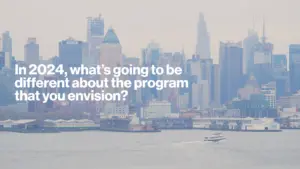 December 1, 2023
In the dynamic telecommunications landscape, Verizon's Partner Network continues to evolve, adapting to new trends and opportunities. For another segment featuring Mark Tina, VP of Indirect Channel Distribution and Channel Chief at Verizon Business Group, he explores exactly what types of significant changes and advancements the Verizon Partner Network will see in 2024. In this […]
Read More